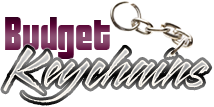 Why are Custom Sports Keychains Becoming Hot Marketing Trend?
Posted by admin
Posted on March 24, 2014
Custom sports keychains are becoming hotter marketing trend amongst sports marketers due to several reasons. Before dwelling into its reasons and other scoring points, let's analyze roughly what sports marketing means?
Sports marketing is an art of exploiting a passion for typical sport in your favor. It may not be always easy to convert this passion into business, but it aids in long term. Over the years marketers have been trying hard to reap maximum from this sports exploitation. Some have succeeded and others have miserably failed. Do you know why? Because the ones who succeeded were the ones who targeted loyalty and the ones who failed were the ones who considered it as a regular marketing.  If you wish to reap the benefits for the long time, then it is best to target loyalty rather than opting for blind brand promotions. And you can easily do it by handing out a freebie such as personalized sports keychain!
Now coming to the point, what makes promotional sports keychains scoring over other promotional items –
They trigger passion – As suggested above sports marketing is more an art of eliciting that passion in a viewer and encouraging them to buy it from you. Sports themed keychains such as skateboard shaped sports keychain or tennis racquet shaped promotional keychain make a perfect gifting choice during sports events because they elicit passion. These keychains possess encouraging shape and people are likely to carry it with them for holding or managing keys.
Remain in service for long time – Handing out a free sports poster or a sports schedule card is the common practice amongst sports marketers trying hard to strike it big with their customers. This time you can strike conversation with your customers by handing them these customized sports keychains. People love carrying these keychains for managing their keys.
 Offers value advantages or benefits than other promotional gifts – As suggested posters and sports schedule magnets may be little cheaper, but they have very limited ability to keep a viewer engrossed. However, keychains will always keep their spirits high. Also, purchasing them from any reputed online stores selling custom keychains can be super beneficial than expected. With lowest price guarantee, free shipping, free art set up and free online design proof – you can save more, more and more!
If you aim to attract lots of sports lovers in the coming season, then jump into the bandwagon and start ordering promotional sports keychains straightway. Wait and see how they may tighten up your sales equation for better.