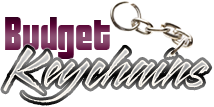 Custom Food Keychains: How Do They Aid in Successful Food Marketing?
Posted by admin
Posted on March 24, 2014
Food marketing is a tricky thing and no one else understands it better than a food marketer or restaurateur. If you are the one entangled in one such situation of marketing your food business with difference, then you should start thinking uniquely. Being a old player in the fold, you might have tested age old promotional tricks such as discounts or coupons or limited time offers (acting as some fast relief pills), what about trying something, which is value effective and brings you long term benefits! Is there anything you can do about it? Yes, you can try with these custom food keychains. They can bring you some organic and reliable sales figures as compared to chill pill promotional techniques!
What makes your food marketing stand out in crowd with promotional food keychains?
They create unforgettable experience – Lets wire back to the example of discounts, coupons, and promotional offers. Initially people are rushing to your restaurant with their coupons and leaving the place with happy, cherished or disgusting feeling – after their meals. They may recount the experience for weeks to come, then articulately spacing it in their talks after couple of months and later its frequency may be limited to just once or twice in a year. What after that? They may only recount it as one of the other run-in kinds of talk. But if you want them to remember you every day or positively, then it is better to hand them something, which they can look at all times. You can easily do it by handing them any food shaped keychain such as apple shaped keychains, orange shaped keychains, etc. They will carry it always and whenever they take it out for finding keys, the thought of your restaurant, shop or market stand will flash through their minds. It will keep them reminded, where they should head to dine, refill their food supplies or to grab hearty buys at small prices!
Accords easy visibility to your brand – Everyone else is following the same old route of pricing benefits – coupons, discounts, festive sale bonanza, so on………….. You can easily stand distinct with your choice of these food shaped keychains.
Highlights your passion – For many people marketing a flower and grain are the same. If you are very serious about food marketing, then this broad marketing approach may not help.  You need to express your passion defiantly and that can be easily done by availing these keychains modeled on food shapes. These keychains show how you are passionate about your business and it encourages prospective customers to take you seriously.
You can stay assured that people may never grow bored of personalized food keychains because food is an essential of life.
By ordering promotional food keychains in bulk from any reputed online store selling custom keychains, you can avail not only huge discounts, but also certain other benefits such as free art set up, free shipping and free online design proof.