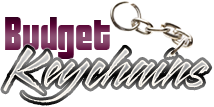 Let The Tape Measure Keychains Measure The Success Of Your Business
Posted by admin
Posted on January 15, 2020
Are you planning for your next event and you need something to boost or pump it up? Do you want to draw a crowd at your booth during the tradeshow event? Do you want to invest in promotional items but you do not have a huge budget?
Promotional items come in different forms and sizes as well as different prices. There are promotional items in the market today that are readily available to those who are willing to invest. But one important question that you should consider answering is if the promotional item will create an impact not only during the event but an impact that is long term and that will affect the buying attitude of the people. Well, the solution is here and it has been in the market for quite a while now and we want you to try this promotional item too.
Consider our Tape Measure Keychains. These have been proven through time that it indeed does increase the sales and number of customers of a business or company. Tape measure keychains are multi tools that every person will gladly receive. Not only that is used as a household item but at the same time it can be used as a reference tool simply because it has enough space for a business information or logo to be imprinted on it. People were surveyed a few years back and it was proven that recipients keep a promotional product because it could be used as a reference tool.
According to the PPAI organization's survey the top 5 reasons that recipients keep promotional products are due to its:
Usefulness – 92% on the survey said that they kept a promotional item because it is useful.
Desirable – 30% said that they kept a promotional product due to the fact that it is beneficial or worthwhile for the recipients.
Attractive – 29% said that they kept a promotional item because it is appealing to look at.
Reference tool – 19% said they kept a promotional item because they used it as a contact information tool.
Fun – 17% said they kept a promotional item because it is amusing for them.
Do you what the cool thing about our promotional tape measure keychains? All of the characteristics mentioned above can be found in our promotional keychains. So imagine the impact that these simple creations create to its recipients. Can you measure now how much these promotional keychains impact your business?
Start investing in these promotional keychains today. Do you still have to wait for the next tradeshow? Make the most of your time today because these promotional keychains can simply be handed out to anyone who comes in the store. You can hand it out to your loyal customers as a thank you gift for their loyalty or you can have a sale and hand these out during those times. The best time to measure the success of your business is now. Invest in these promotional tape measure keychains or any of the other promotional keychains we offer. Start measuring the success of yours today.