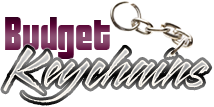 How Custom Keychains Make The Biggest Brand Advocates
Posted by admin
Posted on June 16, 2021
Promotional Keychains are budget friendly, versatile, genuinely useful and offer plenty of imprint space for your business message. Not many people can imagine life without  their keychains on hand. It keeps the valuable keys safe a, well organized and portable. Promotional Keychains allow you to offer your customers something genuinely useful. The best part is that wherever the recipient goes, your message will get a great display.
Keychains are seldom discarded and hence these make a permanent reminder of your business to the recipient. Offered in countless models, colors and sizes, Keychains are relatively hardwearing accessories that will enjoy an impressive shelf life.
Why custom Keychains make such good pieces of promotional merchandise and how to use it effectively promote your business?
One of the most common ways to use Keychains is as tradeshow swag during business events and conferences. Your attendee may start using the logo Keychains almost immediately, which in turn will set the brand building process on motion.
Light weight:  Portable and compact, Keychains are easy to use as mailer items or referral gifts. You can even add long term discount codes or other incentives on Keychains to ensure higher retention. The best part is that keychains are seldom discarded as most people find it a trusted method to identify the different sets of identical keys.
Multi functional: Keychains are no longer plain rings to hold the keys. Today, you can choose from a wide range of interesting models like bottle opener Keychains that can pop the top of bottles as easily as hold the keys! Flashlight keychains, tapemeasure Keychains, pointer Keychains are some of the other models with additional features.
Why keychains
Effective: Promotional Keychains make an effective branding tool as it is something your customers will want to use time and again.
Keychains are both functional and fashionable, which means that your customers will be proud to keep using for years.
Budget friendly: Being budget friendly, keychains make a great choice for mailer campaigns, mass events like trade shows, and fund raising events.
High visibility: keychains always remain in plain sight of people around and every time your recipients use keychains it will serve as an imposing, free advertisement for your business.
Popular: Keychains make welcome freebies that are hard to resist for every genre of audience . Choose models in your corporate colors , add your logo and artwork to create a stylish swag customers will be happy to show off.
How do you plan to use custom Keychains in your promotions? Share your thoughts with us on our facebook page.
Share and Enjoy