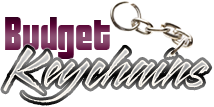 Top of the Lot Reasons Why Custom Keychains Make Excellent Giveaways
Posted by admin
Posted on June 15, 2021
Probably, custom Keychains may not ring a bell in your ears as a potential choice as promotional items. However, you are all set to be surprised at the countless benefits that these nondescript items in boosting your brand image. Get your potential customers to see your name every day than without being intrusive with promotional keyrings while sticking to your budget.
What makes Keychains so special
Low cost yet valuable
Keychains are affordable yet valuable for your audience. No matter whether you have a small budget or a big fat budget, custom Keychains are worth investing in. These high utility items are something everyone needs at home, office or even on the go. Get more value for your promotional dollars by investing in these handouts that  your recipients will really use.
Who doesn't like a valuable yet low-cost product like Keychains that will get your name out to a wider audience to enhance your brand recognition?  Combo models like  bottle opener Keychains and flashlight Keychains  ensure double utility for the users while your brand gets double exposure. These value added gifts are indeed a proven way to draw your audience closer to your brand without being intrusive.
Repeat impressions
Wish to make more leads? Get a constant brand reminder for your recipients with custom Keychains. Investing in Keychains will help you drive up your brand visibility and help you get your business off the ground.
Custom keychains work on the simplest equation that the more the visibility of your logo the more trustworthy your brand seems. So, if you wish to make that instant spark of recognition and create a feeling of brand familiarity in the minds of your customers, everyday items  like Keychains make perfect choices.
Gifts that make your recipients feel reassured
Just think of the instant relief someone gets when they finally find the keys they've been searching for. Keys are one of the most misplaced items in every household. Plus, most keys look alike , which makes it all the more challenging to keep track of these and  access it when needed. This is what makes custom Keychains  great promotional giveaways.
Apart from keeping the keys safe and at easy access, key tags will even make a handy way to identify the different sets of keys in a jiffy thanks to the multiple color choices and shapes in which custom keytags are available.
Thus your prospects may associate your brand imprinted on keychains with safety and reassurance that they will never misplace their valuable keys. And all this for a fraction of the price of other promotional products!
Planning to make custom Keychains your promotional swag? Browse our complete line of keytags and choose a model that matches your needs.
Share and Enjoy