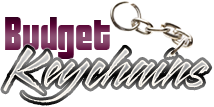 Why are Metal Key chains preferred for Value Building over Other Types of Promotional Products?
Posted by admin
Posted on March 18, 2014
D0 you wish to promote your business with elegance and difference? Have you tried most budget friendly promotional products for value building? Perhaps you may never receive the gratification as with promotional metal key chains because they score above others in many ways.
Elegance –Custom metal key chains shimmer bright when light falls on it. Laser engraving is the most preferred choice of imprinting, which lends an air of elegance to it. That's why this beautiful token makes a wonderful giveaway at variety of events such as induction programs, anniversaries, and no matter what else, they are sure to shine bright. By indulging with this promotional token, you are actually gaining an easy access to lives of your customers, clients or employees. Stay assured that this gift is going to highlight your business information in best possible way.
Durability – Although plastic keychains may be relatively cheaper and easily available than metal keychains, but they lack in durability. By gifting a customized metal keychain you are trying to seal a long lasting relationship with your client, customer or anyone who matters. They will be reminded of your efforts the each time they see it while searching keys.
Value Building – People have penchant for gifts which serves them above expectations, so no doubt that this token, will be a sure shot hit with your customers.  They would be happier to grab something which not only values their sentiments, but also moistens their consciousness. Also, users can employ these promotional metal key tags as fashion token over their dress or bags!
Works Great for Everyone – Be it a start up business or a seasoned marketer or a big whale brand, this metal keychain works great for everyone. They can stay assured that their efforts are going to be recognized by their targeted audience or loved ones. There is plenty of business, social or individual outlets, where you can win the applause by gifting away this keychain.
Worthy of investment – The working costs of the promotional metal keychains are larger than plastic and other low weight or budget keychains, but they are always worthy of investment. With long term service and positivity that it carries it is definitely going to the right choice for investment.
Multipurpose Profile – Most promotional key chains in metal serve multiple purposes. If not anything else, they may serve as a simple bottle opener or a fashion token.
Buying customized metal key chains from some reputed custom keychains store operating online comes with benefits such as free shipping, free art set up and free online design proof.