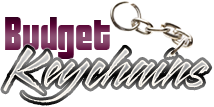 Why Custom Leather Keychains are the Best for Grabbing Brand Recognition?
Posted by admin
Posted on March 18, 2014
Gifting has been one of the most preferred choices of brand building over the world. Over the years marketers have literally employed thousands of small budget /big budget gifts to grab easy appreciation and build their brand value. Budget, targeted customer base and retention value – are some of the factors that aid in appropriate selection of the gifts.  Custom leather key chains are considered ideal promotional gift by many small or big budget marketers, who wish to last longer, craft deeper impressions on minds without actually burning holes in their pockets.
Promotional leather key chains are perfect gifting choice for everyone because they demand indulgence from anyone who sees it for the first or last time. Classic, durable and ultra-rich are some of the synonyms that easily gel with these key chains.  Moreover it generates a feeling that you have chosen extremely expensive material for gifting. Some may argue that these keychains are little costlier than most plastic and some metal keychains, but it is still worthy of investment.
Leather key chains are largely loved by customers and they are tempted to retain it longer than other regular budget gifts. Most customers look at it as a symbol of confidence, elegance and fashion. No doubt they are going to use it as a key hanger, but also as a fashion token. The best part about investing in leather key chains is that although they are little costlier than regular plastic or metal key chains, but they offer longer innings. It makes a very preferable gifting choice on all occasions because people cannot ignore or deny it either.
These affordable key chains help you to craft a very reliable business strategy and forge long term relations with your customers. By promoting your business through these leather keychains, you are not only trying to build strong customer base, but also slice down your competitor's market share. You can effectively gift away these keychains during tradeshows or marketing events.
You can always grab attractive price benefits and many other value advantages such as free shipping, free art set up and free online design proof by buying these promotional keychains from any reputed online store selling custom keychains. You can bulk order these keychains and get them logoed or imprinted with your personal message prior to gifting.
*With increasing awareness about anti-fur and anti-leather products, there might be some uproar about gifting logoed promotional keychains. Stay assured that most of them are not made up of real leather, but faux leather. No animals are harmed during production of keychains.