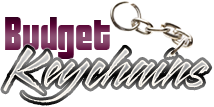 What Makes Custom Metal Keychains Favorite Brand Building Tools
Posted by admin
Posted on July 12, 2019
Metal Keychains are not just functional items to hold keys but make a fabulous way to express your personality. Offered in a range of interesting models right from simple and non-descript to classic and elegant there are a lot of options to consider.
Designed to last long and look interesting, metal keychains are perfect ways to promote its brand and reach out to new clients. The best part is that anything imprinted on keychains will never stay out of view of your target audience!
Wonder what makes metal keychains great accessories?
Fashion statement
The main advantage of custom metal keychains is the limitless options on offer. Choose from a wide range of shapes, textures and sizes in metal keychains to complement your promotional theme or budget. Metal keychains make a fashion statement for your clients as well. These elegant keychains customized with your business message will grab easy attention of anyone who sees it. People will find it an interesting talking topic as well and will be tempted to know from where they can get these keychains that aren't available anywhere else!

Metal  keychains make great collectibles
Metal keychains make great collectibles and team spirit items during milestone events and team spirit events. Make it unique by getting your brand and message imprinted on these keychains.  Every time your recipients see these they will feel proud to be associated with your milestone event or awareness campaign.
Spark conversations
Keychains are born crowd pleasers that make these great handouts to spark conversation about your brand during business events and tradeshows. A stylish and limited edition keychain will set off word of mouth publicity for your business; the residual effect of which will continue to make consistent brand impressions for a very long time.
Build lasting business relations
Metal keychains are a great way to build relations with your clients and always remind them of your company. Your brand and message imprinted on these keychains will make a great way to increase sales. Keychains make everyone feel safe and organized. People need it to keep their keys well sorted and manageable. Every time your recipients open their filing cabinets, close the door or drive their vehicles, their first glance will undeniably fall on your brand imprinted on these keychains, thereby increasing the brand recall of your audience.
Need custom keychains? Browse our collection and choose a model that matches your needs.