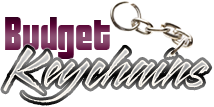 Let your Logo Be Easily Loved By Your Customers Through These Leather Keychains
Posted by admin
Posted on May 18, 2016
Did you know that people who are given a promotional item remembers the company or business who gave them the item? Did you know that the longer a promotional item is kept, the more it creates impressions for your company? Do you know that promotional items have proven to have a:
High recall
Produces repeated exposure
Creates a more favorable impression of the advertiser or company
There are so many things in the market today and that is why it is important for you to consider the facts that are given based on the survey conducted. These results alone will help you decide that promotional items such as these promotional keychains are the right investments especially in today's tight and congested market.
Below are facts that were gathered on a survey conducted.
When you promote your business, one thing that you should be considering is if you invest in a promotional item, will your brand or business name be recalled or remembered? This is what one thing that most marketers or business owners miss. They believe that once you invest in advertising or marketing, onlookers or people can and will easily remember you. Well, it is not that easy. Why? Simply because there are too many advertising and marketing in the market today and it is difficult to stand out when especially when you go with the trend and do what others do? So what is the advantage of these promotional keychains for your business? Well, it has been proven based on a survey that promotional items gives a high brand recall compared to any other mediums of promotion. Amongst those who were surveyed, 76.1% of the respondents could recall the advertiser's name that was imprinted on the product they received.
It is true that the longer a promotional item is seen or used, the more impressions it will create to its recipients and even to its onlookers. Aside from the item being seen and used everyday, it has been proven that when a business hands out a promotional item, the recipient's impression towards the company was more favorable. Based on the people surveyed, 52.1% of the participants reported that their impression became more favorable after receiving a promotional item.
Marketing your business needs planning and strategy and by investing in these Leather Keychains, you are using the right strategy. You do not really need to have a big promotional item in order to get attention or in order to stand out from your competitors. All you need is the right promotional tool and these promotional leather keychains have proven its worth based on the facts gathered.