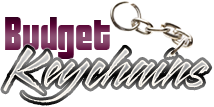 3 Ways Key Holders Will Help You Get More Business
Posted by admin
Posted on May 18, 2016
Do you want to know the secret that these key holders hold? Do you want to influence the market with your business but you do not know what to do or where to start? Have you ever tried investing in promotional products that complement your business? Now is the time to invest in promotional products that answers all of these questions. Now is the time to try our Key Holders which are cost effective promotional items.
If you have never tried these personalized key holders as your promotional product, you might be wondering how you are able to distribute these items. What is the best possible moment or event that you can simply distribute these personalized key holders? Well, there are actually a lot of events or occasions that you can have these personalized key holders handed out. Here are some of our suggestions.
Anniversary sale or ordinary sale day
Once in a while, your business gives out a sale right? You can take advantage of this occasion and hand out these key holders with your business logo imprinted on it. Do you know that based on a study, 83% of consumers like receiving a promotional product with an advertising message? So aside from consumers enjoying the sale, they will also love your gesture of giving them a promotional item.
Business conventions or tradeshows
You can always take advantage of events that holds a lot of people because you will be able to reach a lot of people even during one time events like tradeshow or a business convention. During these events, you will encounter different people with different likes and preferences but one thing is for sure, you will change how these people will perceive your business once you hand them out these key holders with your business name or logo imprinted on it. Based on a survey, 85% of consumers do business with the company after receiving a promotional product. The chances are likely high for these people to become your customers after coming over to your booth at the tradeshow.
Make it as a replacement of the ordinary business card
Do you know that this promotional item produces an effective brand recall? Based on a study, 89% of consumers can recall the name of the advertiser on a promotional product that they received in the past 24 months. Usually business cards are used as a contact reference but you can change it up a bit by using these key holders as your prospect's contact reference.
There are so many ways that you can distribute these personalized key holders. All you have to do today is to start ordering these custom keychains on our website.