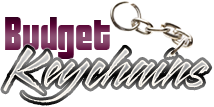 Custom Leather Keychains Are Great As Milestone Gifts
Posted by admin
Posted on November 1, 2019
Wish to make your milestone celebrations memorable and celebrations that count? Milestone events will go a long way in enhancing your repute and market presence. It is a perfect opportunity to bring your audience closer and highlight your brand identity.
As save the date items
Announce the event plans well in advance to create a buzz and inform your target audience about the upcoming event. It will ensure a decent crowd and make the event more interactive and engaging.  If you have a list of attendees, you can hand out send imprinted leather keychains as save the date reminders and RSVP tokens as mailers.
Anniversary souvenirs
Leather keychains make exceptional anniversary souvenirs as well. Customize it with the year, logo and special anniversary message on these finely crafted keychains to make it a lasting reminder of your event. You can  hand out these alone or with  coffee table books or milestone posters that you plan to bring out
As contest prizes
No milestone event can be complete without some fun and laughter. Done with the brain storming inaugural session and the serious business talks and statistics?  It will be interesting to come up with some fun  and games to engage the audience and tempt them to stay back through the whole session.
Leather keychains make budget friendly and popular handouts that everyone will like to take home. Gender neutral and highly functional, keychains will get a high retention as well. Your brand and message imprinted on these will [pique interest not just among the prospects but anyone who sees it.
Fund raising items
Connect your anniversary with a non-profit organization that you care about and organize a fund raising campaign for that cause. Leather keychains are long lasting, elegant and practical. Everyone will like to buy these custom keychains and be part of a social cause. You can also handout a lot of keychains for free, make a donation or sponsor an event to make your milestone celebrations extra special and meaningful.
As store promotional items
Are you planning to organize special sales in your stores in connection with the milestone celebrations? Leather keychains will make great store promotional items for your customers in connection with your anniversary celebrations.
Have do you plan to employ leather keychains in your events? Share your tips and join an interesting conversation.