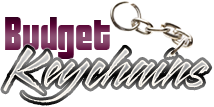 Why Should You Invest in Custom Laser Engraved Keychains?
Posted by admin
Posted on March 19, 2014
Custom laser engraved keychains are becoming favored choice of brand building due to several good reasons. Laser engraving has emerged as one of the most favored methods of engraving over traditional engraving. It minimizes many hassles and hazards associated with regular engraving methods. It offers long term visibility to the brand information etched over the keychains or other promotional products.
7 Reasons Why You Should Seriously Consider Investing in Customized Laser Engraved Keychains
Zero Toxication – For many of you "environment friendliness" during branding may seem as repulsive as broaching on a deserted territory with fears of acceptance and adoption. However, you are wrong, the "environment friendliness "need not be a broadly advertised affair, you can easily do it in simple way by opting for laser engraving. Unlike other traditional methods of engraving, laser engraving doesn't involve toxic dyes and leaves no micro residues on the product.
Healthy Investment– Laser engraving is a cleaner imprint method when compared to others. It doesn't produce dust and the machine largely remains clean while working. It is an apt way of appreciating the efforts that goes into perfecting the branding over promotional items.
Minimal Sound – Unlike the traditional imprint or engraving, the laser engraving produces lowest minimal sound, which again helps in environment conservation.
Works Perfect for Uneven Engraving – The laser engraving machine works from above certain distance, which makes it easier to get it done on uneven surfaces.
Lowest Service Costs Incurred – The set up fees or service costs for laser engraving are lowest in comparison to other techniques.
Lowers Down Operational Costs – Marketers who are struggling to keep the overhead costs to minimum can always rely on this technique for getting their keychains done suitably. It will not only aid them to cut down operational costs, but also to pass on the benefits to the customer.
Offers Long Term Visibility – Imprinted colors may fade with years of usage or traditional engraving may start looking haggard and out-of-place after some years, but not the laser engraving on keychains. They offer the same visibility and clarity even after lot many years of rough usage.
If you have made up your mind about adopting these laser engraved keychain, then feel to hit any reputed online store delivering custom keychains. Start going through the choices and place your order. Chances are high that along with price savings, you can avail benefits in the form of free art set up, free design and free shipping.