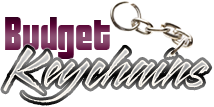 Why Laser Engraved Keychains Will Make the Ultimate Promotional Items
Posted by admin
Posted on October 26, 2016
Everyone needs keys as these are the only options to open a lock without damaging it! To keep these multiple sets of keys well organized, people may need keychains as it helps them to pull out the correct key without having to ransack all their drawers and shelves. It is hard to spot anyone who doesn't own atleast one key, which explains the tremendous popularity of personalized keychains as promotional items. People would surely appreciate these functional gift items that would simplify their daily chores.
Laser engraved keychains will make perfect options to reach out to your high value clients and for targeted promotions. These trendy keychains make portable billboards for your brand for a long time as your brand and message imprinted on these will remain in top shape for a very long time without getting faded. Laser engraving ensures accurate imprinting at low costs. While ordinary imprinted messages may get rubbed off when the metal keys strike against these, laser engraving ensures high precision and fine imprints that will last for a long time.
Here are some of the laser engraved promotional keychains that can be considered for your promotions.
Dolphin Shape with Bottle Opener Metal Keychains: Dolphins are cute and playful animals that will get instant attention so are these dolphin shaped metal keychains that double up as bottle openers. Your recipients would love these logo items as not just keyholders but fashion tokens and keepsakes as well. These laser engraved keychains are perfect to promote aquariums, schools, swimming clubs and more. Get your logo and message laser engraved to get it stay in front of your recipients for a very long time.
6cm Carabiner With Split Keychains: Custom carabiner with split key ring can easily clip your business information over bags, pockets, bagpacks and still remain affordable to you. Imprint your brand and message on these and see how your brand becomes the talk of the town in no time.
Aluminum Bottle/ Can Opener Keychain Rings- Blue This quirky can opener makes a great party token and it can be handed out on all joyous occasions, where you feel it is important to acknowledge their time and efforts. This key ring can opener can be gifted individually or as add-ons with some gifts.
Cat Shape Bottle Opener Keychains: Cats may have nine lives; but your brand and message on these laser engraved keychains will have a much longer life thanks to its long retention and adorable shape. It is for sure that this feline keychain is going to be a massive hit with veterinarians, feline rescue organizations, pet stores, pet clinics and pet owners. This bottle opener keychain will make a perfect gift during promotional events such as feline pet shows, tradeshows or along with pet purchases, etc.
Whistle With Carabiner Keychains : Check out this keychain that doubles up as a safety whistle, which will surely make your message more audible and captivating. Whether you are stranded on roads, walking to your car parked in dark, camping out or getting prepared for challenges, this multipurpose keychains will make a great choice.
Looking for something different? Explore our well stocked collection of laser engraved keychains and choose a model that matches your theme.