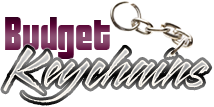 4 Amazingly Different Uses Of Keychains That You Might Not Have Thought About
Posted by admin
Posted on October 27, 2016
Key chains may be designed to hold keys. Budget friendly and highly practical, promotional keychains imprinted with logo and message will make excellent promotional items. Every time the recipients use these logo imprinted keychains, they will not just be reminded about your brand but they will be serving as your brand ambassadors in their social circles. A trendy keychain will never fail to grab the attention of people around. Keychains also make engaging conversation topics that people never seem to get enough of talking
But it is interesting to note that these useful items of keychains can be used for purposes that may look a bit quirky. So, in case you haven't thought about using keychains for purposes other than carrying keys, this blog is the right place to get started.
Keychains as multi tools
Contemporary Keychains are not just bland rings to hold the keys but are designed with added features that transform it as useful tools. Here are some of the models that can be considered
Customize these with your brand and logo to leave a personal touch.
As holiday souvenirs
Imprinted Keychains make highly popular holiday souvenirs for tourists while holidaying. These keychains that are imprinted with the holiday attractions of holiday spots will make a great status symbol in party circuits for your recipients. They would surely love to carry these logo items wherever they go as these will express their passion for travelling. Is it not amazing how these ubiquitous items of custom keychains can prove to be so popular.
As identity cards
Keychains can be used as identity cards for employees in offices. Imprint the employee details on these keychains to make it as identification cards to gain entry inside the premises. Hang these keychains in lanyards to make unique and interesting identity cards that people cannot take their eyes off from.
As party favors
Custom Key chains make thoughtful party favors during birthdays, weddings and other events. Imprint your logo and message on these and see how your guests will retain these for a very long time as keepsakes of the event. Every time they see these logo items they will be reminded of the special day and the warm relation that they share with you.
How do you wish to use custom keychains in your promotions? Share your innovative ideas and thoughts with us. We would love to hear from you.
Share and Enjoy