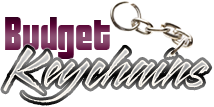 Reasons to Choose Laser Engraved Keychains
Posted by admin
Posted on December 21, 2021
Laser engraving is an important decoration technique in metal Keychains.
Enhance the professional appeal of your corporate keychains by engraving your logo and artwork directly into the surface  of keychains. Here are some of the benefits of laser engraving in keychains.
What is Laser Engraving?
Laser engraving is a popular branding technique where a high-powered beam of light is used to remove the top layer of an item's surface in the shape of the desired logo and other details. Laser engraving doesn't involve adding any color. In fact it is engraving the design by exposing the surface of the material. Thus it will be long lasting and will not fade away quickly
Benefits of Laser engraving
Laser engraving is a permanent way of branding your design onto an object. As the design is etched on to the surface of keychains it won't get faded or removed due to daily usage . Plus, laser engraving will give a sophisticated look to even simple products like custom metal keychains. Laser engraving can also be used to etch very small, intricate designs that involve detailing. Other imprint options like screen printing cannot match the precision and quality of laser imprinting.
Long lasting imprint
Laser engraving can be done on most hard surfaces like metal, stone or wood among others. In addition, laser engraving is more likely to be subtle rather than eye-catching. So, if you have a permanent logo or a message that may be intricate, laser engraving will make a stylish branding solution. Your design wont rub off with use and exude a premium look that others will admire.
Now that you have a fair idea of the benefits of laser engraving, here are a few models in custom keychains that you can invest on
Carabiner keychain With Split Ring is a perfect choice for people on the go, aluminum keychains are easy to attach to bag straps, belt loops and more. Your logo and message that is  laser engraved on these keychains will get a lot of appreciation indeed.
 Eye Shape Bottle Opener Keychains This bottle opener keychain is a fun and exciting way to promote your business during trade shows and other events. Your message laser engraved on these keychains will leave a lasting statement among your audience for sure.
Rectangle Metal Keychains The sleek design and elegant profile of metal keychains will make it a great choice for all types of corporate events and business promotions. Get your message laser engraved on these trendy keychains to make a lasting reminder of your brand.
Need more? Browse our collection of laser engraved keychains to choose the best.