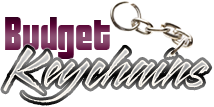 Custom Laser Engraved Keychains- Get Your Message On Top Of Their Minds
Posted by admin
Posted on April 2, 2019
Looking for promotional items that are budget friendly, durable and well retained?  We have what you are looking for. Our laser engraved metal keychains will leave a lasting imprint among your audience.
Keychains are something that everyone uses. Laser engraved keychains will keep your business information stay forever as your message will not get rub off easily. Offered in a range of shapes and styles, custom keychains make your marketing campaign loads of fun and trendy.
Why should keychains be boring afterall when you have these sleek laser engraved keychains? Did you know that people are more likely to retain items for their usefulness? Keychains are rated as one of the most popular promotional items because of this unique feature. Budget friendly, compact and small, keychains are easy to distribute anywhere, anytime. Even if you are planning a mailer campaign or door to door publicity, laser engraved keychains will make a great choice.
Promotional Keychains remain right in front of the recipients and your message imprinted on these will remain right on top of the mind of everyone who sees it. Unique keychains even make great talking topics; your recipients will have the bragging rights for life everytime they have these attractive keychains with them. These budget friendly custom gifts will ensure the best value for your money and ensure consistent brand impressions for a long time.  Offered in a range of price points, keychains are run- away hits among budget promotional items. On top of that, you can get free digital proof and free art set-up.
Here are some of the best selling models that you will find interesting
Oval Shape Chrome Metal Split Ring Key Holder will put your brand on a bold display and create a strong impression among the users. Offered in both silver and Black color options, these custom key holders made of Zinc Alloy material will make a great billboard for your brand.
Exclamation Metal Keychains: Make your recipients truly surprised with these unique keychains. When you need something that is a cut above the rest, look no further than these keychains.
Jumbo Size Bottle Opener Keychains feature a bottle opener, carabiner and a keychain in one that makes it a great choice among the young crowd lounging parties, social circuits and business events.  Get your brand and message laser engraved on these keychains to leave a lasting impression for food & beverages, entertainment and party supplies.
Which of these laser engraved keychains are you planning to use for your promotions?  Share your thoughts with us at our facebook page.