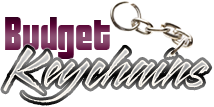 Why Keychains are Best For Promotions
Posted by admin
Posted on November 8, 2022
If you have been looking for a budget friendly and strategic way to brand your company, custom Keychains are great options. Out of so many different marketing tools you might have tried out so far Keychains will top it all off! Why?
Here are the 5 best reasons why keychains make great promotional items
Repeated Exposure to your Brand
Can you remember how many times you access your keytags a single day? Maybe not exactly, because we do it so often and hardly keep track of it! Thus custom keychains will obviously engage your customers to be close with your brand by ensuring repeated exposure to your brand.
Easy to customize
Get your logo and message on Keychains to brand yourself in multiple levels. You can also add taglines or artwork that will complement your branding theme. When your customers use your custom Keychains multiple times a day, they are eyeing your information more often.
Versatile
Everyone needs Keychains and hence are useful for a wide range of customers. In addition, it can be taken anywhere, which means your brand will get a wider exposure beyond the target audience and attract new leads.
Environmentally friendly
Show that you care about the environment and is socially committed by handing out these reusable keytags that wont end up in landfills quickly. These long lasting Keychains will make your best brand reminders and highlight your responsible marketing plan alike.
Limitless choices
Keychains are available in a wide range of models including plastic, rubber, leather and metal among others. In addition keychains come in a wide range of interesting shapes and combo models as well.
Multipurpose and variety
Keychains are no longer plain and purely functional. These days, they are available in a wide range of interesting shapes. If you are looking for something quirky, look no further than combo models like bottle opener keychains or flashlight keychains among others. It will offer the dual utility of a keychain and another equally useful item , which will make these giveaways extra special.
Keychains are one of the most used daily items everyone needs in office, schools, corporate events and even on the go. Based on the type of your target customers you can choose an appropriate model.
Popular among everyone
Keychains are common among everyone- be it school kids, employees or event attendees. They are also very important to everyone as they hold their keys safe and at easy access. Being low cost and highly useful, keychains can also be used as giveaways in sponsorships, fundraisers, charity events and parties to spread the word and support the social cause that you hold fear to your heart. Custom keytags will even make wonderful personal favors and party gifts.
Long-Lasting
In contrast to the single-use giveaways customized Keychains are durable and long lasting. Thus your brand on these everyday items would stay with your clients for longer period of time. The best part is that they wouldn't even know they're getting inclined towards your brand as they carry your logo with them wherever they go.
Planning to use custom keychians as promotional items? Explore our collection to choose a model that you think will fit your needs.