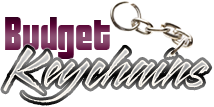 Promotional Keychains – Easy On Your Wallet and High On Visibility
Posted by admin
Posted on December 10, 2018
Brand promotion is a tight rope walk for marketers as they should attain maximum brand visibility all the while staying within their budget.  Conventional advertisements like TV and newspaper ads are exorbitantly costly and may often fall short of the expected brand impressions because of their low shelf life. People may tend to forget about the brand the moment the TV ad vanishes from their eyespan or the Newspaper gets removed from their study desks at the end of the day. This is where high utility promotional items like keychains score a perfect 10 in ensuring a consistent brand promotion at easy rates.
Budget friendly and hugely popular, imprinted keychains will make sure that your customers will remember your business everyday all the time. It makes a great promotional item for start up  businesses and budget marketers that wish to get maximum brand promotion at easy rates.
Keychains make one of the cheapest and most suitable methods for brand promotion because your brand on it will get a lot of attention and the much desired portability for businesses. Everyone needs keychains to keep their keys safe and well organized. Whenever they open a car or a door they will see your logo which makes them think about your company. It is not just the recipients that are reminded of your brand but an interesting keychain will grab the attention of anyone who sees it.
Anyone would fall head over heels over the simplicity of custom keychains. Offered in a range of interesting models, shapes and colors, you can easily find an item that matches your promotional theme. Be it as corporate gifts, mailer gifts, tradeshow swag and more, these highly functional promotional gifts that can be readily given without any modifications will leave a lasting impression in the minds of your audience.
Keychains have one of the lowest costs per impressions as your brand on it will be seen many times a day without any repeat investment or effort. During mass events like tradeshows where you are likely to come across a fragmented target audience comprising of people of all age groups, keychains will make a perfect choice; thanks to its incredible popularity and mass appeal.
To get the best advertising outcome, marketers can choose from a  range of interesting models like bottle opener keychains that are keychains that double up as bottle openers! Adding more useful features like multitools, flashlights or tapemeasures can enhance the popularity of keychains manifold. These quirky combo gifts will not just perform multiple tasks but will grab easy attention from everyone around.  Customize these with your brand, message or artwork on these logo items to make it a portable billboard that everyone will cherish.
How has been your experience of using imprinted keychains as your promotional items? Share your thoughts with us at our facebook page to join the conversation.
Share and Enjoy