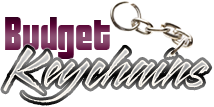 Top Selling Personalized Keychains For Your Brand Promotions
Posted by admin
Posted on June 22, 2016
Promotional Key Chains are not something new among marketers. However, these popular and budget friendly items are here to stay forever considering the mass appeal that these logo items enjoy among recipients.
Why keychains
Everyone loves keychains for keeping their keys together and well organized. Keychains are available in a range of shapes, colors and price rates that it takes just a few clicks to choose promotional keychains that match your promotional needs.
Here are some of the unique and interesting models that you may not come across every other day.
Lottery scratcher keychains : Lottery is one of the most popular activities for people. So, if you are a business owner who hands out lottery cards or lucky draw coupons, then these tear drop shaped lottery scratcher keychains will make a good option to promote your brand. Imprint your logo and message on these keychains and every time your lottery loving recipients use these to scratch their lottery, your clients will be reminded of your brand and message.
Bottle opener keychains: These keychains not just hold the keys together but will also double up as bottle openers for your weekend parties. Every time your recipients have this item in their hand while going out of the door, they will have your brand in their hands as well. Not many promotional items can ensure as much brand exposure at so little cost than custom keychains!
Flashlight keychains: Both flashlights and keychains are daily use items that everyone needs. Make sure that your recipients will carry both these essential items when they get out of their homes with these combo gift items. Imprint your logo and message on these and every time they sue these handy items, they will be reminded of your logo and message.
Whistle keychains: The outdoor summer season, the sports leagues and the outdoor fun is upon us. So, if you have been looking for a fun way to promote your brand, nothing will match the charm of these whistle keychains. Imprint your logo and message on these and every time they cheer for their favorite team or whistle out for safety, your message will get a tremendous advantage. These promotional keychains are perfect favors for tradeshows, business conventions, conferences, road shows and more.
Laser Pointer And LED Flashlight Keychains One of the best multipurpose tokens that one can grab in small investment, these logo items bring together a laser pointer, LED flashlight and keychain, which means it can come to use at any time for your recipients. These popular gifts can be used as thank you gifts, corporate gifts, tradeshow handouts and more.
Promotional keychains might appear cliché gift ideas for some marketers. However as long as we humans have to tackle the multiple sets of keys on a daily basis, these logo items will continue to be popular gifts ideas. Shop right away!
Share and Enjoy