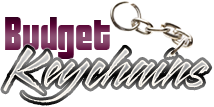 Shop For Custom Keychains In Christmas Colors Of Red, Green And White
Posted by admin
Posted on November 18, 2019
Keychains may not ring a bell as a possible Christmas promotional gift among most people. But it is interesting to note that we at Budget keychains get decent orders on Christmas themed custom keychains every year from businesses all over the country. Still drawing a blank? For those marketers who might not have thought about using these logo items during promotions, we have a quick list of some interesting keychain models that can be employed during Christmas promotions. The best part is that these fare well as party favors, employee gifts and even as tradeshow handouts or mailer gifts.
Red , green and white
The best expressions of Christmas could be the colors of red, green and white. While color red denotes holly berries, green represents evergreen plants like Holy ivy while white could be the color of peace or the snow around. So, the best way to choose custom keychains would be by going along this color pattern of red , green and white. We have even a section in our website where you can shop by color theme. So, here is quick glance on what to expect in this segment.
Red colored keychains
Palm Tree Bottle Opener Keychains – Red : It will make a beautiful gifting choice for marketers who are trying to infuse a Christmas theme into their promotions. This bottle opener keychain is easily loved by everyone due to its bright color theme and multipurpose application. You can also use it as mailer gifts to announce Xmas deals and discounts or as coupons.
Aluminum Tepee Bottle Opener Keychains- Red Elegance, utility and choice, packed into one! This custom keychain will make a perfect logo item during promotional events and festive occasions.
Promotional LED Keychain Light with Bottle Opener -Red No matter whether they use it as a key holder, a drink ware accessory, a source of light or a fashion token, these logo keychains will make a good choice. The heartwarming color profile and high value against investment will make it a great promotional choice.
Green
Whistle Light Keychains – Translucent Sage Green: The translucent green color feature is the main attraction of this keychain. These will make great gift ideas during Christmas mailer campaigns, fairs, tradeshows and store promotions. We offer savings on bulk orders of this key chain.
Keychains With Twist-Top Bottle and Can Opener – Green : The color Green not just denotes the holy Ivy but go green message as well. So, it give the added advantage for marketers who wish to include an ecofriendly theme for their Christmas promotions.
Whistle, Light And Compass Keychains – Green: Holidays are all about travelling and outdoor fun for most people. Hand out the triple convenience of a whistle, light and a compass with these keychains to make it an item for the safety kit. Great value for money, these logo items will make your competitors go green with envy!
White
Solar Flashlight Keychains- White: Color white has an ethereal charm about it. It symbolizes peace and happiness and will complement the snow fall, snow man and the snow capped pine trees that make the backdrop of the Christmas settings. This solar flashlight keychain will make a perfect tote bag insert, mailer campaign gift or a holiday gift item.
Oval Shape Compass With Swivel Keychains Custom oval shape compass with swivel chain will make a perfect gift item for customers who stay outdoors for long. This compass with swivel chain can be included in gift packs or it can be offered to a person individually at the end of a tradeshow, towards end of the year or along with purchases.
Browse our exhaustive collection to choose custom keychains that evoke Christmas spirit and festive charm and we bet these logo keychains will bring a smile on to the faces of your recipients in no time!