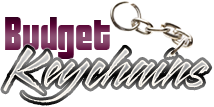 Promotional Gift Idea- Custom Bottle Opener Keychains
Posted by admin
Posted on December 5, 2018
Bottle opener keychains are a staple in homes and offices. A wonderful conversation starter, this logo item will give a great opportunity for customers to recognize your brand and be familiar with it. Everyone needs a keychain to keep the keys well organized and safe. Just imagine how popular your gifts will be when they also have the bonus of getting a bottle opener with it!
Interesting design– These logo items will ensure a better marketing advantage than other gifts because unique and creative custom gifts will always get a lot of attention. Build brand image and set off word of mouth publicity with these budget friendly custom gifts.
Limitless options – Bottle opener keychains are offered in a range of colors and interesting models, which make it a great choice for a range of promotional activities and events.
Practical – Bottle opener keychains not just carry keys but also doubles up as a bottle opener for home or bar. A trendy and customized bottle opener keychain will get a lot of attention and appreciation. Studies show that most people prefer to get practical gifts that they can actually use in their lives, which makes another reason for you to consider freebies like bottle opener keychains. Customers cannot resist the temptation of getting high utility free gifts.
Handy: The light weight and small size of these logo items make it convenient to use and carry around. Bottle opener keychains will bring something new to customers while defining your brand identity.
Budget friendly:  These high utility gifts will fall easy on your wallets, which make it a perfect choice for low budget promotions or mass events like tradeshows and business events. Isn't it great to have a gift idea that will let you cover your whole audience without breaking the budget?
Brand recognition: Unique designs and combo gifts will help your brand to stand out from other competitors. These custom keychains that double up as bottle openers will easily grab customers' interest and attention, which makes them ideal for beer and drinks promotions and venue marketing.
If you are planning to use bottle opener keychains as your promotional items, here are some bestselling models that will help you get started
Aluminum bottle opener keychains offered in different brilliant colors will make great corporate gifts, tradeshow handouts and more. Customize these with your brand and message to make it a walking talking billboard for your brand.
Animal Shaped bottle opener keychains
Quirky shapes and interesting colors will enhance the appeal of any gift and these logo items are no different. Choose from a range of shaped keychains like dog shaped keychains , hippo keychains or cat shaped bottle opener keychains to complement the theme of your promotions.
Sports themed keychains
If you are looking to sponsor a sports league or promote a sports store, these logo items will make great choices. Some of the models that can be considered include racket shaped keychains or motorbike shaped keychains among others.
Bottle opener keychains are available in dime a dozen models. Choose an item that matches your promotional theme and get your brand into the hands of your audience.
Share and Enjoy