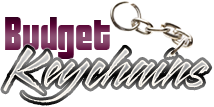 Promotional Keychains- An Unbeatable Low Cost Advertising Solution
Posted by admin
Posted on October 21, 2019
 Being on a budget can be a boon at times! Some of the most popular custom handouts like keychains will save your day and make the event a huge success. Occupying the top rung among promotional items, keychains really hit the mark  of a crowd pleasing and versatile handout that is simply perfect for all types of events and promotions.
Cost effective and handy, keychains are used by every class of the audience. Your message and logo imprinted on these everyday items will not get overlooked for sure. Well retained and hugely popular, custom keychains will create countless impressions and guaranteed saving!
Practical and Fun
Keychains are functional and fun in equal measures. Anyone would love to show off a uniquely designed keychain in their social circles. Offered in a multitude of colors, styles and materials, keychains offer something special for everyone.
If you are looking for something classic and elegant, metal keychains will be a great choice. Leather keychains are popular business gifts as well thanks to its fine finish and durability. Find a promotional keyring to suit your company image and get your message out there.
Long Term Promotional Products
While most conventional advertisements like TV ads or radio spots are forgotten easily, keychains will make a tangible reminder of your brand for a long time to come. Every time they use their keysets, your brand will remain on the forefront of your customer's attention. The same keychain will remain on a set of keys for years on end to be used everyday. So, can you imagine the exposure your brand imprinted on these keychains will get? Your message is not just taken note of by your prospects but also everyone who happens to see these limited edition branded keychains.
Choose from various price points
Keychains are available in high price brackets and budget costs. If you are looking for something classic, choose metal keychains or leather keychains that come in the higher rung among keychains.
Novelty keychains and plastic keychains are cost effective models that are more appropriate for mass events like tradeshows and mailer campaigns.
Say it with shapes!
Studies show that human brains process shapes and images faster than words and text. So, can there be a better way to promote your cycling event than these bicycle shaped keychains or  may be car shaped keychains to promote your auto stores?
Are you planning to use keychains as promotional items? Share your thoughts with us
Share and Enjoy