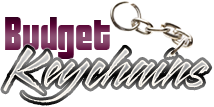 Custom Keychains Make An Important Marketing Tool – Know Why
Posted by admin
Posted on October 19, 2019
Custom keychains make an important marketing item for companies, schools or organizations. Apart from creating a revenue stream, it will boost organizational branding standards and ensure that you have control over the way you communicate with the audience.
Promotional products are one of the oldest and most effective marketing techniques in this world. Putting your brand on everyday items like custom keychains can have a serious impact on brand recognition and customer loyalty.
Investing in promotional products will ensure a lot of benefits for your brand. Here are a few
Branding
Promotional products create brand name, symbol and design that are easily identifiable with your brand. Every time someone sees a keychain that is shaped like your logo or mascot, your prospects will automatically think of your company.
Awareness
Studies show that 9 in 10 consumers can recall the branding on imprinted products they have received? So, can there be a better way to enhance your brand awareness than handing out gifts that they find useful on a daily basis. Brand recognition will ensure a niche for your business in the highly competitive business world. Promotional products define your brand and help spread awareness of your products and services.
Communication
Custom gifts are a subtle way to communicate with your buyers, introduce new products and services or share your call to action. Gifts will make your message more interesting sans the marketing angle, which takes your message closer to the audience. Afterall, branding in not all about getting your logo seen everywhere but communicating your values and vision to your target markets to create a loyal customer base.
Exposure
Promotional products like keychains get used almost daily. These  merchandise will ensure repeated exposure for your business and make your brand popular while creating valuable impressions.
Build business
Gifts can help build sales for your business by making leads. It makes a smart way to generate interest in your products among your prospects during all types of events like tradeshows. Giving a freebie is the best way to impress people and evoke reciprocity in them. But not all gifts are alike; keychains are something everyone finds useful. So, obviously your brand imprinted on these will generate more leads than custom gifts that only a specific audience may find interesting.
How do you plan to use keychains in your promotions? Share your thoughts.
Share and Enjoy