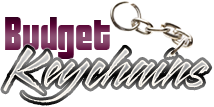 Trending Promotional Keychains for 2022
Posted by admin
Posted on December 2, 2021
Keychains are everywhere  and we've all used it to keep the keys safe and at easy access.
keychains are a smart way to distinguish your keys from others and to add personality to your keys. Now that the New Year is on the threshold, most businesses are striving to find the best mailer items  and trade show swag to highlight their brand identity.This is where custom keychains come to the center stage.
What Can Promotional Keychains Do For Your Business?
Key Chains are fully customizable and come in various shapes and sizes. Moreover, Keychains integrated with different features have a higher retention and brand building power than ordinary key fobs. The multitude of choices in keychains will make it a great choice during branding events.
Firstly, consumers engage with brands that they are familiar with.  When you put your brand  on these everyday items, it increases brand awareness and influences your consumer's purchase behavior. Keychains are portable, useful, and small enough to comfortably fit into their bag or wallet. So, every time they carry these everyday items, your brand will get a wider audience that you think.
Our list of 6  Top custom  Keychains for 2022
Phone amplifier Keychains with earbuds
More the merrier! Offer everything that the tech forward audience can ever ask for by handing out these multi functional Phone amplifier Keychains with earbuds that bring together the convenience of a phone amplifier and an earbud along with the keychain.
Click remote shutter keychains: These custom keychains works as a remote for operating your Smartphone camera easily. Bluetooth® 3.0 Technology, Replaceable Cell Battery #CR2032 and Android 4.2.2 OS & iOS 6.0 compatibility are major features of these keychains that are useful for taking pictures and start/stop video recording on phone camera. Your  message imprinted on these will indeed get a lot of eyeballs, while offering something for the digital audience.
Sound Off Wired Earbuds with Stand and Keychains
Featuring Sound Off Wired Earbuds and Phone stand, these  keychains are value added, and incredibly popular in today's robotic world. These tech forward gifts will easily place your message front and center of the prospects and make your brand the talk of the town. It is ideal for not only electronic brands and mobile stores, but also for every business niche that wish to stay on top of the trends.
Phone Stand And Screen Cleaner Combo Keychains

As people spend a substantial part of their active hours on their phones, there cant be a better gift choice than these combo keychains. Undoubtedly it will enhance the experience of your prospects. It includes a phone stand and a screen cleaner along with a keychain, which will make it a hot favorite of the digital community.
Looking for more? Browse our collection of custom keychains to choose a model that will match your needs.