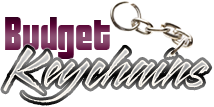 How To Pick Up The Right Custom Key Chain For The Best Brand Exposure?
Posted by admin
Posted on August 14, 2015
There are some essential things without which one cannot survive these days. Well, your phone, wallet and key chains could be the most important items to check out before leaving your home. The most likely item of it all that gets misplaced? – Yes you guessed it right- it is the keys. Everyone will have a couple of keys to take care of. Be it the keys of their home, cars, office table, garage keys and much more. It is a hard task to keep the keys well organized and remember where these are, which is why custom keychains make such great promotional gifts.
As they say, good things come in small sizes and keychains prove this adage right better than anything else. These pint sized promo gifts are easy to distribute by mailer campaigns or during tradeshows and the best thing is that your recipients can easily carry these logo items wherever they go, giving your logo a proud display.
It is amazing that these little items have such a big promotional power! So, if you are looking for a cost effective and smart gift idea that not many people can resist, keep your bets on these promotional keychains and spread your company message and logo far and wide!
Apart from being practical and cost effective, custom keychains are versatile gift ideas that will match any industry and theme. If you need to reach out to your sports loving clientele, settle for these custom keychains that are shaped like golf balls, basketballs, soccerball caps and the like. The highly recognizable pink ribbon keychain will be a great option to raise awareness on programs and events whereas home shaped keychains make excellent options to promote realtor agencies and home loan providers.
Choices galore and by choosing a perfect keychain style, you are rest assured of getting connected to your target audience in no time.
Here are a few tips to choose promo keychains that will never fail to impress your clients
Unique shapes always make a few heads turn
Keytags need not always be round or square! Forget the ordinary shapes and think out of the box by choosing quirky shapes and geometric patterns shapes that will gain instant attention from the recipients.
Bright and bold colors are a rage
Bright colors stand out better and everyone will love to keep their keys in bright tags for easy visibility. Get your logo imprinted in a color that contrasts the keychain color to ensure the best visibility.
Try different textures
Engage your clients with interesting designs and textures to get your logo well remembered for a longer time. There is a range of interesting options to consider including custom leather keychains, metal key tags or imprinted plastic keychains.
Customization options
A promotional key chain can be customized to double up as a flashlight , bottle opener or tape measure to ensure a better retention among your recipients than an ordinary keychain. Drive up the usability of these promo gifts to ensure a higher logo exposure.
Browse our impressive selection to find keychains that match your theme in a few clicks and make your business promotion delightfully different. Did we say that logo keychains also fare well as personal gifts, employee gifts and party favors? No matter how you choose to employ custom keychains, these will never fail to unlock the curiosity of your recipients! Go for it!
Share and Enjoy