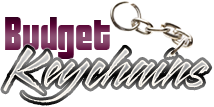 How Custom Keychains Promote Businesses in A Subtle yet Effective Way
Posted by admin
Posted on May 13, 2020
Often the best and the most effective marketing promotions are understated and subtle and need not be loud with a piercing marketing pitch. You can stealthily get your message right into the hands of your audience without being obvious of your marketing goals. That is what makes promotions interesting and memorable.
The ultimate aim is to achieve a very specific goal of getting brand visibility and custom products like branded keychains are a great choice to market a brand subtly. Cost effective and long lasting, keychains will keep the name of your businesses on top of the minds of your recipients.
Custom key chains are purposeful and something everyone needs at some point. These keep the keys well organized and help to distinguish a key from the rest. Incredibly useful, custom keychains make a great investment for businesses. Get these logo items customized with your logo and message to make it a long lasting reminder of your brand.
Variety is the key
Keychains are available in a mind boggling range of models and colors. Combo models like bottle opener keychains, flashlight keychains or multitool keychains are perfect examples of value added gifts that will please your audience very much. More the use, more will be your brand visibility! Popular models like bottle opener keychains make great talking topics as well. Your recipients will be keen to flaunt and talk about these interesting keychains that come handy in not just holding keys but popping bottle tops as well!
Distribution
Keychains are light weight, compact and easy to distribute. Mass events like tradeshows business parties or sponsored events are some of the best events where custom keychains can be distributed. No matter whether you hand these out alone or as a swag bag item, keychains will get a lot of attention and appreciation. The light weight design makes it easy for your recipients  to carry these in pockets or purses. Keychains carry the message of what your company  is wherever your prospects go, which makes them powerful promotional items!
Customization
Keychains can be imprinted with your brand, artwork, tagline, fun quotes or anything else that you wish to share with your audience.  While leather keychains can be embossed or debossed with your message, metal keychains can be laser engraved with your message while acrylic keychains can be screen printed with your logo. Choose the right imprint method that is appropriate to the material of the keychains to make it last long and stand out!
Choose a trending model that everyone will be tempted to carry around and ensure round the clock brand display at one time investment.  Follow us on facebook or LinkedIn to get on top of the trends in custom keychains.