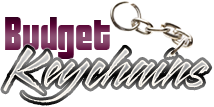 Custom keychains  – Brand Your Business on a Budget
Posted by admin
Posted on May 7, 2020
All customized gifts feature your company logo; however, not many can match the visibility of custom keychains. Everyone needs keychains in their everyday life to keep their keys safe and well sorted.  On an average people use their key tags many times a day – right from the moment they lock the door of their home, open the car door and later their office cabinet among others.
Custom keychains branded with your company logo makes countless valuable impressions for your brand. These make a functional and budget-friendly giveaway that provides more advantages than you might think.
Why custom keychains?
Though keychains may not appear a popular option for a customized gift because of its low cost, the fact remains that keychains continue to be one of the most popular promotional items even today.
Here are some advantages that you have to consider.
Long-Life:  keychains enjoy a very long retention. In fact these items never get replaced as long as it works! This means that you can count on them being used and seen by scores of people over its lifetime.
Visibility: Keychains get attention as these remain in plain view at all times. Your company logo will stand out when it's on a keychain. Make your message interesting with clever tips to make it a talking topic among everyone who sees it!
Not Intrusive: The logo imprinted on keychains is not intrusive as it remains subtle even while remaining in the eye span of your recipients.   Imprinted keychains thus will engage the prospects with a private conversation and a light hearted dialogue with your message without being loud and boring.
Endless models: There are many creative ways for you to market your company by using customized keychains thanks to the limitless options on offer.
LED keychains: Get easy attention and make your logo well seen with these glamorous keychains that fit the bills of promotional items and party favors alike.
Bottle opener keychains: It is like magic! These keychains will double up as bottle openers for their recipients during happy hours. Just imagine how the party crowd will go crazy at its sight!
Multitool keychains: The Covid lockdown around has made everyone a DIY expert in a way! So, if you are looking for a budget friendly handout to  reach out to this massive audience segment, look no further. Help them get on with their tasks even when the maintenance services and handy men jobs remain closed due to the pandemic. It is a great way to show your social commitment as well.
Even when key fobs rest on the work desks or dangle from keyslots, these demand easy attention! So, just imagine the exposure your brand imprinted on these high utility items of keychains will get every day and all though its life time.