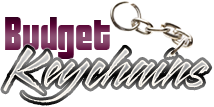 How Custom Keychains Make the Right Promotional Products For Your Business!
Posted by admin
Posted on May 31, 2021
The overwhelming collection of custom products in the market might leave the marketers disoriented and hazy to figure out how and where to start. Though there are no hard and fast rules on which promotional gift could be the best for a business niche, these factors will help you find the most appropriate handout for your particular business.
Utility
Most promotional products could be useful for sure.  However, just delve deeper to find whether the giveaway you choose has a basic function of its own and whether it would be useful even If its promotional aspect is overlooked. No matter whether the logo item you choose is a fashion accessory, work desk item or something more, make sure that it is something that the recipients will find useful on a long term basis.
Visibility
Spare a thought at the possible impressions that this product can make. Handouts that are rarely seen outside may create only low levels of brand impressions.  Every day items like custom keychains are the best as these remain outside and enjoy a prime positioning. The high visibility of keychains will result in higher brand awareness and boost brand loyalty of the customers.
Durability
The more the life span of your custom product the more will be the utility plus the brand impressions these make. Plus, durable and premium quality gifts will also evoke a positive image about your business in the minds of your recipients, which in turn will enhance their trust in your brand.
Variety
The range of choices that custom products offer is another factor that has to be considered. Keychains win hands down in this department as these are available in a wide range of colors, models, materials and imprint options making it a highly customizable product that offer ample room of creativity for marketers.
Popular
Keychains are popular among every genre of audience. Even if you have a diverse audience group comprising of different age groups and preferences, keychains will enjoy a mass appeal among everyone. By including popular handouts like Keychains that are endorsed by even the most discerning customers, you can easily optimize the effect of your marketing campaign to make better leads and longer residual promotional effect.
Corporate Identity
Keychains make perfect handouts that reflect your corporate identity. While the elegant leather Keychains will make a symbol of your brand prestige, metal Keychains make a symbol of long lasting trust and reliability. Keychains being reusable and ecofriendly will also promote an ethical brand image and highlight the social commitment of your business.
Do you agree that custom keychians make promo gifts that meet the essential features of an ideal giveaway? Share your thoughts with us on our facebook page.