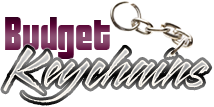 How Custom Floating Keychains Can Make Your Brand a Crowd Favorite
Posted by admin
Posted on May 12, 2023
Floating  keychains are a must-have accessory for people who works or spends time near water.Designed to stay afloat, these keychains are easy to retrieve if dropped in the water. Floating keychains will thus help people not to worry about the missing keyshains; while relaxing on a beach or enjoying a fishing charter!
Additionally, floating keychains offer vibrant colors and eye-catching designs, which make it easy for marketers to use it in any marketing plan. Whether you wish to promote your boat club or beach resort, these budget friendly custom keychains are the perfect solution for keeping your brand well displayed while keeping the keys of the recipients safe and secure on the water.
Made of polyurethane foam for strong buoyancy in the water, these keychains will stay on the surface of water even when dropped accidentally, which makes it easy to retrieve it.
Floating keychains as promotional giveaways
If you are looking for a cost effective swag that is easy to store and slip into gift bags, floating keychains will make a great option. Ideal as trade show giveaways , mailer items and promotional items , these versatile handouts are hard to miss.
As gifts for boat crew
Wish to invest in some interesting giveaways for your boat crew? Floating keychains will make a great choice. It does much more than keep keys floating if they fall into the water. Floating keychains will make a great gift for lifeguards,  hotel guests and fishing club members. These colorful keytags will show your fun side while serving as a useful thank-you gift.They make excellent collectibles as well.
As store merchandise
Businesses like boat rental services and providers of  water activities will indeed find custom floating keychains  a great handout . These popular floating keytags will also make a hot selling store merchandise that your customers will gobble up in no time. Buy in bulk with higher minimum orders for bigger discounts. Make use of the large imprint area to show off your business logo and message.
As giveaways for swimmers
If you are promoting your swimming lessons, floating keychains will make a perfect gift for swimmers that enroll. The squeezable, easy-to-grab shape makes it  easy to retrieve. Promote your facility while showing how much you care for your prospects; by handing out these floating keytags. The bright, popular colors make these easy to see in the water or at the bottom of your beach bag!
Ideal to promote any nautical themed event or businesses like boaters, fishing charters, beach resorts and more, floating keychains will make a big splash for your brand at easy rates.
Explore our collection to choose floating keychains that will never let you down even in today's highly competitive business world.