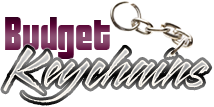 Have You Ever Wondered Why Custom Keychains Are So Popular?
Posted by admin
Posted on March 30, 2023
.
For many years, custom keychains have been proven marketing tools for businesses. Available in various shapes and colors , logo keychains are ideal to promote all types of businesses.  Keytags can be found just about everywhere nowadays and it's not hard to see why. Firstly, custom keychains are something everyone needs to keep their keys safe and well organized; secondly they are pretty cheap and are suitable for most of your marketing plans.
Fundraising Tool
Logo keychains are ideal as fundraisers to show support for charities or social causes.  Being budget friendly, custom keychains are easy  for marketers to sell off at a higher price to raise funds for branding. Available at prices starting only at a few cents, custom keychains  make long lasting branding tools that make repeat impressions. That is a huge return on investment.
As team spirit items
Further, everyone loves an opportunity to proudly show their team spirit. Custom keychains are an easy way to do this. Available in various sporting themes, these can be used as team spirit items for all sporting leagues.
Marketing Tool / Giveaway Item
 If you are looking for a new marketing tool for your company, look no further than custom keychains to get your message across to their hands. The more people see your brand, the more likely they will be curious about who you are. Thus you will have an incredible fan base that will never miss out your message.
Freebies are hard to resist especially when it happens to be something useful as keychains. So, if you wish to enhance your local presence and make everyone support your brand , keychains offer a very easy opportunity to do so. Customers will proudly use them  in their everyday life and display your logo to everyone they pass by.
Easy to customize
Interestingly, custom keychains can contain as much information as a business card. Marketers can add their logo, mascot or artwork on the high visibility imprint space of keychains, which can be seen from a distance. Thus custom keychains make incredible branding tools at easy rates.
Budget friendly
In addition, custom keychains are a cheap marketing tool to promote your business, favorite teams, charities or events. Now you can see why it makes sense to order keychains and distribute them to your supporters so they can hit the streets promoting your brand!
Interested to buy magnets for your company or cause? Explore our complete line of custom keychains to choose a model that you think will complement your branding theme. Should you need more information, feel free to reach out to our team.