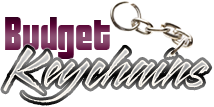 Happy Customer Stories # 5- Slim Rectangular Keychains As Employee Gifts
Posted by admin
Posted on October 23, 2019
A happy team is the biggest asset for any organization!  Our customer Harrison from Coudersport, Pennsylvania seems to know this golden rule better than anyone else. He was looking for a value added and budget friendly gift for his team as appreciation gifts. Our client wanted something that is much more than a keychains; something that ensured more value for his recipients. That is what made him choose these LED Flashlight keychains with Compass.
It made a perfect gift for the young and outgoing team that enjoyed camping, trekking and outdoor leisure when they are not busy with their work.
Our client has this to say about his shopping experience at budget keychains
"Thanks guys, you have helped me by shipping the product at the right time. My employees are happier with their tokens, and I wish to order from you in the future too!"
What  our client was looking for
He needed a gift that would not only reflect the success of the company but could be shipped quickly and match his modest budget. By choosing custom keychains, he had a highly useful gift for each of his employees. Whether they use it to carry their office keys, car keys or house keys, they are rest assured of a perfect everyday use item as their gifts. They will indeed be pleased to find a compass and a flashlight as add-ons to their keychains – something which they would love to brag about to their friends.
His employees were in the age group of 25 -30 and made an eclectic group with varied tastes and hobbies. So, being a responsible employer he wanted to find a gift that is practical and well retained. After going though our product list, he picked up one of our best sellers of Slim Rectangular Flash Light With Compass Keychains. Apart from being trendy, these keychains feature a flashlight and compass as well, which made it more valuable than its cost. Every time the recipients carry these around, they will have a reliable source of light and a compass on hand as well.
We are as happy to note that the employee appreciation event has turned out to be a huge success and the employees had a memorable gift to carry home at the end of the day.
Do you have such happy experiences to share with us? Share your ideas and tips on how interesting custom keychains can be as handouts to get featured on our facebook page!
Share and Enjoy