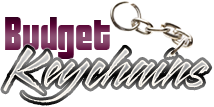 Custom Keychains- What Makes These Logo Items Popular
Posted by admin
Posted on May 18, 2016
The best promotional products are the most popular. So make sure that the logo item that you choose can be used, showed off or even played with in some way. Choose a logo product that is not just functional but also inspiring and interesting for your recipients. If you thought popular custom gifts could be exorbitantly priced, you are in for a sure surprise as there are many simple and ubiquitous gift items like keychains that are used and seen regularly.
Keychains are something that everyone uses
Budget friendly and practical, keychains are ideal to promote all types of businesses
Keychains can be effectively handed out to customers of all age groups and demographics
We have several types of custom keychains so that you can always find a model that suits your style. We have rounded up a few of our popular keychain models that can be considered during brand promotions.
Whistle keychains: These make fun gift items to promote your brand. Apart from the safety feature of whistles, some of the models also have compass or thermometer, which will add up to its popularity. These keychains enjoy a long retention and regular use among your recipients. Great for mass promotions and mailer campaigns
Pointer keychains: Your recipients will surely find these laser pointer keychains a great option to promote brands and businesses. Imprint your logo and message on these and every time they will love to point it at others for fun's sake or use during office presentations or school presentations, they will surely take note of your brand imprinted on it. These are great for promoting architectural offices, dentist offices, health clinics and more. At Budgetkeychains.com, we offer customized laser pointer keychains made up of high quality material which are extra durable.
Metal keychains Elegant and long lasting, these keychains make interesting ways to hand out your logo and message on to the hands of your recipients. As they say the most effective promotional products are the ones that are seen the most and are in use. That is what makes promotional keychains a top hit among marketers.
Bicycle shaped keychains: Everyone uses keychains and are appropriate for all age groups, gender and events. So, if you have been looking to reach out to a younger audience, look no further than these logo items of bicycle shaped keychains. These can be employed to promote sports clubs, schools, universities and more. Youngsters often like to use novelty items that are a tad different from the classic keychains and that is what makes these logo items popular. We also have sports themed promotional keychains including soccer themed bottle opener keychains that will surely steal the hearts of everyone.
Share and Enjoy