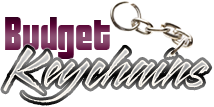 Free custom Keychains Make Excellent Gifts With Purchase
Posted by admin
Posted on June 28, 2016
Custom keychains make popular promotional gifts, employee gifts and fund raising items alike. Everyone use keychains, which means that even if you choose to hand out these logo items during every promotional event, these custom items will never lag in popularity.
Here are some of the benefits of promotional keychains that not many logo items can match
Long lasting: keychains do not come with an expiry date, which means that you can purchase as many as you like and store and use whenever you want. Marketers who are planning a long term promotional event will find this feature really useful while using promotional keychains.
Easy customization: Keychains are easy to customize as you can imprint your brand, mascot or artwork on these custom items without having to use loads of texts. It makes a smart and snazzy way to get your message out.
Brand Awareness :Promotional keychains make a great marketing swag that will keep your logo on display unlike other logo gifts that get concealed all the time. Keychains are used in cars, office desks, at home and in other high traffic areas and ensure the maximum visibility for your brand and message.
Now that you have decided to employ these popular custom items in your promotions, here are a few popular keychain items that you will find really inspiring.
Novelty keychains: Check out these keychains that look anything other than a typical keytag and sneak in a surprise element to your promotions. Available in a range of exceptional shapes like guitar, house, lady bug and tennis racquet, we have a range of attractive models to choose from. Imprint your brand and message on these and see how these logo keychains will go a long way in promoting your brand.
Soccer cup bottle opener keychains: Celebrate summer and the soccer season that comes with it using these bottle opener keychains. Every time they use it as a keychain, a bottle opener or as a mascot to show off their love for soccer, your logo imprinted on these will enjoy a wide angle display. These are great options to promote sports leagues, fashion brands, schools and much more.
Custom jumbo size 4 in 1 bottle opener keychain: This 4 in 1 bottle opener keychain that packs the combo advantages of a key ring, bottle opener, and compass will make a great tradeshow hand out. The visually appealing shape and color choices of these keychains will also make it popular as a pendent or a piece of ornament that nobody can resist. These can be used to promote emergency services, business events and more and can be used to promote automotive, beverage, food, hospitality, travel and entertainment related niches. Great for corporate parties, camping holidays and travel.
Browse our collection of custom keychains and choose the one that matches your corporate theme. Should you need any selection tips and ideas, feel free to call us.