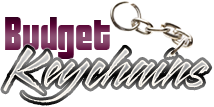 Custom Keyrings Will Leave You Spoilt for choices
Posted by admin
Posted on June 30, 2016
The best received and retained gifts are those that people need in their daily lives. Had these not been given, people would consider buying these for sure. Studies have proven that functional items are clearly the best and the most effective. It is interesting to note that very often, the most effective custom gifts are simple and low budget items. Custom keyrings will make one such highly effective gift item to consider. Budget friendly and highly useful and versatile, keychains are something that not many people can resist.
Here are some of the benefits of logo keychains
The best part is that these logo items ensure the greatest choices marketers could ask for.
Budget friendly and highly functional
High retention and brand promotion
Keychains take your brand with your recipients and will get the users reminded about your product or service.
Keychains make more impressions than most conventional advertising methods
Budget keychains are available in a vast range of models and choices. Be it the budget friendly acrylic key tags, the elegant metal keychains, the quirky novelty keychains or the high value multi tool keychains, we have a wide range of promotional keychains for everyone.
Here are some of the trending models that can be considered.
Bottle opener keychains: Let your recipients celebrate their party fun at its best with these logo bottle opener keychains. Imprint your logo and message on these functional keychains that come handy not just to hold their keys but also to pop their drinks and get your message out in a fun and subtle manner.
Flashlight keychains: What else can be a better gift than a reliable personalized keychain with flashlight! Drive up the functional value of a keychain by adding a flashlight and earn regular brand impressions. The rectangular shaped light is easy to grip and serves an user for about 3 years ( 100,000 hours of lighting) and is powered with lithium batteries. This palm sized flashlight keychain can be managed within pockets, bags or other qualified places and comes to aid whenever a user is in distress. It is a great gift during mass events, safety events or any other individual or business celebrations.
Leather keychains: Elegant and sophisticated, leather keychains have always been trusted choices as corporate gifts and promotional items. Moving up the price scale, these logo items make great choices as loyalty gifts and thank you gifts.
Metal keychains: A true executive choice, these metal keychains can be engraved with your logo and message to make a superior finish gift idea. Quite often these will have a matt or mirror finish, which will further increase the appeal of the logo item and will make your brand stand out.
The possibilities and choices do not end here. We have a lot many choices on offer including multi tool keychains, plastic keychains and novelty keychains among many others. We bet, you don't get many logo items with such mind boggling choices. Shop right away
Share and Enjoy