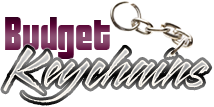 Flashlight Keychains – Handouts That Make Your Brand Part Of Their Life Style
Posted by admin
Posted on April 8, 2021
Can there be anything common between keychains and flashlights? Keychains are essential items that will help people stay safe with their keys whereas flashlights are emergency items that everyone may need during unexpected blackouts. So, just imagine the promotional punch of flashlight Keychains that bring together the dual advantage of both these everyday items.
Incredibly practical and useful, flashlight keychains are tools to have on hand and compact enough to go anywhere, which makes these logo items  a rage in promotional world. Apart from a handy source of bright light when it is needed the most during camping, fishing, hiking or walking at night flashlight keychains make a handy way to keep the keys well organized on the go. These affordable and practical giveaways make great gifts that can enhance your brand recognition while providing a great value to customers. Win- win
Flashlight Keychains are available at a fraction of the cost of most conventional promotions like print ads or social media campaigns. Thus it is a safe bet for start up organizations and budget marketers that wish to make a great impact at a smaller investment.
 Utility
Flashlight Keychains will let your recipients to stay well prepared for sudden blackouts without having to fumble. Every time your recipients carry these custom  Keychains with them they will have a source of light on hand as well. Plus it can emit a brighter light than that from your cell phone and will be at easy access wherever you bring your keys.
You can even choose flashlight Keychains with value added features to enhance the experience. Bottle opener flashlight Keychains and magnifier flashlight Keychains are some of the best options to consider to match the promotional theme and the needs of the target audience.
Durability
Designed to last long and to withstand the rough and tumble of daily life, flashlight Keychains are available in various materials choices like plastic and aluminum, which are lightweight and impressively resistant to damage.
Visibility
Keychains remain in plain sight of your audience at all times. No matter whether they prefer to clutch it in their hands , keep it on their work desks or leave it dangling on the doors, your logo and message imprinted on these combo Keychains will never be missed.
Did you know that unique and value added gifts like flashlight Keychains make a great talking topic among the audience. Anyone who sees these interesting giveaways will be certainly curious to know more about the business organization that has handed these out.
Customization options
Keychains are easy to customize with your logo, message and artwork to reach any target demographic. Communicate your message effectively to connect with your potential clients while handing out these logo keychains they can use in their home or out-and-about for years.
Are you  planning to make flashlight keychains as your marketing tool this season? Share your thoughts with us on our facebook page
Share and Enjoy