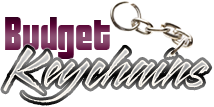 Everything you Should know about Promotional Keychains
Posted by admin
Posted on September 27, 2022
Simple to set up and incredibly popular, custom keychains win hands down as marketing tools. Distributing and storing keytag is easy. This might have a significant impact on your  target promotion because you can handout keychains to the target audience in person or as mailer items. The ease of customizing a bespoke keychain will let you have a popular giveaway with least effort . All you need to do is be your creative best to draw customers to your brand.
Potential to promote your brand
Custom Keychains will help you to make your brand stand out in the crowd. Make use of the generous imprint space of the Keychains to make it visible to the people. Choose from a range of colors and match them to the brand's identity to entice visitors.
Long-Lasting
Keychains are designed to last long and look great. Your recipients will seldom discard it, which means that your logo and message on keychains will stay in plain sight of the audience for a long time. Thus your brand will make consistent impressions at one time investment and effort.
Suitable for a Variety of Occasions
Custom keychains are indeed dynamic handouts that are perfect for almost every occasion as they wont look out of place. Whether you wish to use it as corporate gifts, fund raising items or promotional giveaways, Keychains will make excellent handouts to boost your brand visibility.
Easy to customize
You can create custom keytags  of your dreams by adding your brand, artwork or image to make it one of its type. It will help you acquire customers at trade shows and events and  will draw people in, while quietly marketing your business.
Choices galore
Keychains are not just plan and basic anymore. These days you can choose form a wide range of  interesting and multifunctional models like bottle  opener Keychains, flashlight Keychains, pointer Keychains and more.
Budget friendly
Probably what makes custom keytags the best choice in promotional swag, is its incredibly low sticker price. Available at prices starting only a few cents, keychains will fit the needs of all types of budget marketing. The best part is that by ordering in bulk, marketers can get maximum discounts, which in turn will bring the prices further down. 
Keychain  advertising is the most cost-effective method of announcing a new product or establishing your brand through visual display. The best part is that these high utility giveaways increase your sales in a much shorter period; because they will keep your brand in front of your audience for a long time to come.
The affordability of  keychains  is one of the key reasons for its popularity. All you need is a distinctive design and power packed message to highlight your company's identity. These eye-catching Keychains make great talking topics among your audience that will even attract new clients to your business. Thus with  a small investment, you can reach out to a large number of new customers and retain existing customers.
 Increased brand visibility
Customers see Keychains easily  since they are the most conspicuous. So, the message that it displays will get a lot of attention , which in turn improves sales. Customers will surely be inspired by the discount offer, call to action message or the tagline on the product, even if they may not need your products at that point of time. In addition, keychains  will help marketers achieve their marketing goals, by displaying their message right in front of your target customers.
Ideal for mass events
Keychains are ideal for trade shows because they take up no space in the booth and are large enough to draw attention to business events. They're also perfect choices as promotional giveaways, corporate swag and fund raising items among others.
Need more ideas to use custom keychains as your merchandise? Reach out to our team to get started.