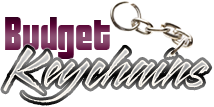 Custom  Keyrings will Make your Business Promotions Perfect 
Posted by admin
Posted on February 25, 2021
When it comes to promotional handouts  you can't go wrong with custom keychains. Bringing together durability and utility with fantastic cost-effectiveness, keyrings  make the perfect promotional item for your brand. Keychains are  handy advertising tools that can include as much information as you want – on both sides!
Offered in a wide variety of models and price rates, keychains can easily be incorporated to match any branding theme. For instance, house shaped keychains are ideal for estate agents and housing groups.  Apart from adding a unique twist to your promotional merchandise, these logo keychains will help the recipient even more to remember your brand.
Hard hat keychains are also great for promotion construction businesses and services thanks to the easily recognized shape that is aligned with the industry.
Looking for something truly unique? Check out these acrylic keychains that be printed in different colors to  make your brand really POP.  It is a brilliant handout on a budget that will ensure ample visibility to your message.
Engraved Keychains
Laser engraved keychains are a great choice if you want to show off your branding in a more professional yet stylish way. Immensely durable, these metal keychains are sure to draw in plenty of attention for your brand. Choose from a wide range of shapes and smooth finishes to match your promotional theme.
Practical and Promotional
Studies show that the more useful an item is, the longer will be the retention. If you choose keychains that are practical and visually pleasing, then the recipients are more likely to use it and keep it.  If you are looking to gain the ultimate brand exposure on a budget, custom keychains could well be the reason.
Power bank keychains is an ideal example of a practical keyring. While it keeps the keys safe and well organized, this handy product will also double up as a backup power source for your gadgets. Plus as these keyrings are  budget friendly, it  will provide exceptional brand exposure at a low cost.
Bottle opener keychains will bring in a party flavor to your otherwise mundane promotions. Offered in various shapes and colors, these handy keyrings are great for those looking to promote their brand, and make their customer's life easier! The budget friendly feature of these keychains is what makes it a hot favorite among businesses.
For those looking for a bit more durability and style, leather keychains will make an ideal choice. These classic models will draw almost endless attention to your brand as your recipients swing about on their  keys. Need another great point? These are available in various price points to match your budget!
Share and Enjoy