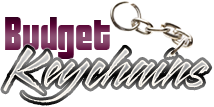 Custom Flashlight Keychains- Timeless Handouts That Promise Double Brand Impressions  
Posted by admin
Posted on February 26, 2021
What makes custom keychains a popular handout is  its incredible functionality. Everyone loves a freebie and when the gifts happen to be something multi functional  as flashlight keychains, the appreciation goes up manifold. A great way to add style to your custom keychains is to imprint a funny message or an artwork. It will make it appealing to more people and make your brand easy to  recognize for the masses.
Why flashlight keychains
There is nothing more annoying than not having a flashlight when you have to find something from  under the car seat or in the dark parking lot.  It's no wonder that custom flashlight keychains are so popular. Choose from various shapes and models.
If you want to show that you care for your audience, these whistle flashlight keychains will be a great choice as it will give the dual reassurance of a light on hand plus a safety whistle for your clients. Add your logo, message and artwork to make it special.
More Brand Recall
It is not surprising that customers are more likely to remember outstanding campaigns. With custom keychains, the recipients will be able to memorize your brand for as long as they use these every day items.  Apart from your logo, choose a design or an artwork that sums up your brand image or product line  to make these custom keychains a popular swag during trade shows or campaigns. Keychains are not just brand tokens  but also make a powerful promotional platform!
Eco Friendly
If you are looking for a sustainable handout that are non polluting and well retained, flashlight keychains will make a perfect choice. See our diverse range of ecofriendly keychains that will help you to convey your sustainable message.
Using customized keychains to promote your brand is a win for both your clients  and your business. While the prospects have the dual convenience of a flashlight and a keychains on hand, you will have a high visibility , moving billboard that will work for your brand. Be creative in expressing your message in a unique way to grab the attention of your audience whilst gaining customer loyalty.
Unlike standard keychains, these innovative combo models can double pull both as a keychain and a flashlight all at once. It's convenient!  Explore our complete line of custom flashlight keychains to find the best models and stay on top of the trends.   Should you need more tips and assistance , our friendly product team is only a call away!