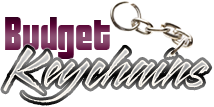 Custom Keychains – Why They Work As Publicity Items
Posted by admin
Posted on March 8, 2023
Promotional Keychains are a great way to promote your business and help your brand gain more exposure. This is because they are functional and are something people will surely use. Take a closer look at the benefits of using promotional magnets to promote your business cause.
Ease of Distribution
Promotional keytags, compared to many other types of business promotional items, are much smaller and portable. So, businesses can save on warehouse and transportation expenses. In addition, they can even mail them out thanks to its light weight design without adding up to the postage expenses.
Functional, Highly Visible and Durable
Because Keychains are highly functional, your brand on it will get regular exposure. Choose multifunctional models like bottle opener keychains that can be used not just to hold keys but to pop open the top of the bottles. More the utility more will be the brand exposure. So, if you wish to give an upgrade to a standard keychain, these combo models will make a great choice.
  As custom keychains always remain out and about, these giveaways will make an instant impact on your recipients. In addition, promotional keychains enjoy a longer service lifespan because they are more durable and cannot be damaged easily.
Low Advertising Cost per Impression
Keychains are available in a wide range of price rates starting  from a few cents. Considering the high utility and long shelf life, keytags have one of the lowest costs per impressions, which will ensure assured ROI for business. Thus custom Keychains make a great choice for low budget promotions and events. Even a small business with a limited budget can easily fit Keychains right into your budget. Ordering in bulk will help you to reduce the price rates further down. So, businesses that are planning mass events can order custom keychains in bulk. Keychains are also a popular item for non-profit organizations as they can sell it off at a higher price to raise money for social causes.
Lots of Customization Options
Keychains are available in a wide range of material choices ranging from plastic to metal and acrylic, each of which offering a different customization option. Make use of the imprint space to position your brand and message in your corporate colors so that  you can capture the attention of the recipients while establishing your brand image the way  you want.
Keychains are  traveling billboards
Every time your recipients carry around these logo keychains your brand will get an incredible display. Thus it will take your business's name out on the road, increasing name recognition and brand awareness. Custom Keychains make  a cost-effective and efficient way to advertise your organization.  
Versatile
Custom Keychains are appropriate for any business and wont stand out odd in any promotional setting. Everyone needs Keychains, which gives these handouts a populist tag. So, any business ranging from fashion to food and finance can confidently invest in custom keychains to promote their brand and engage their audience with their message.
Are you interested in making keychains your merchandise? Browse our collection to get started right away.