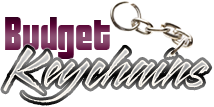 Custom Keychains- Small Yet Successful Items  In The Big Promotional World
Posted by admin
Posted on January 21, 2020
Keychains may be small and ubiquitous but it makes a great addition to your promotional mix. Everyone needs it after all! Not just to keep their keys organized and stay sane in the busy morning hours but also to enhance their fashion style!
Keychains are available in dime a dozen models to suit the varied tastes of people. Be it the classic metal keychains, the elegant leather keychains or the cool and casual plastic keychains– there is something for every call here. Just match it with your promotional budget and theme to come up with a winning promotional formula.
 The big plus of keychains is that these are versatile handouts that will jive with every event. It will never look out of place nor fail to impress your audience. So, whenever you are in doubt of finding a perfect gift for every genre of your recipients, you can place your bets on keychains.
The low budget advantage of keychains has made it a favorite choice for mass events like tradeshows where you get a speckled crowd that is hard to please. Light weight and compact, keychains are easy to carry around as well, which enables your recipients to use it from the moment they get one! Keychains thus make great mailer gifts as well
Top on trends, keychains have come a full circle from its original design of plain key rings . Now you will find keychains with multiple features like bottle openers, flashlights and more.  Your prospects get a value added gift with multiple features at the cost of one while your brand display frequency will go up manifold.
Let's be frank about it. Your recipients will use multiple feature keychains more often than plain keyrings, which means your brand will be seen more often. These unique accessories also make great talking topics. Anyone who gets these unique gifts will be tempted to show these off in their friend's circles and social groups, which means your brand popularity will go up even further.
Shaped keychains are smart options to complement your business line and make it easy for your recipients to relate to your brand. For instance, by choosing a house shaped keychain, realtors can get across their message emphatically and with clock-work precision. Next time, when your clients think of a second home, they know where to find your contact details!
How do you rate the promotional potential of keychains? Share your thoughts with us and join an interesting conversation with us.