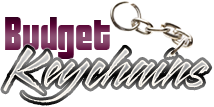 Custom Keychains For Promoting Banks and Financial Institutions
Posted by admin
Posted on January 23, 2020
Banks help you to keep your money and valuables safe and secure. So, naturally keychains make a meaningful handout to talk about banking business. Everyone will appreciate to get a stylish keychain imprinted with your brand.
Promotional keyrings are great choices for banks, financial institutions and fund raisers. Offered in a wide range of colors and models, keychains are something that are never left behind. The big plus is that keychains remain in the eye span of your recipients and everyone around them -and never remain hidden in closets!
Budget friendly gifts
Keychains make excellent end of the year mailer gifts, New Year gifts or handouts for business events. When you have a large audience and a rather modest budget, you will find budget friendly gifts like keychains a perfect choice.
Limitless options
Custom keychains are available in a wide range of models. Whether you opt for elegant leather keychains, classic metal keychains or the funky plastic key fobs – your message imprinted on these will get a lot of curious eye balls for sure. Just match it with your promotional theme to come up with great gift idea that everyone will appreciate.

The wide range of shapes in which custom keychains are offered will leave you spoilt for choice- literally!  Our collection will help you choose the best appreciation gift you may have in mind. Just add your special message of appreciation on these high utility items and see how your customers and clients will be reminded of your message with every use.
Keychains make great giveaways for banks, stock brokers, financial advisers and more. Stand out in the competition and highlight your track record with these everyday items that will create consistent impressions for your brand. Whether someone plans to open their first bank account, seek mortgage services or auto loan, your message will remain fresh in their minds and they may find it easy to make up their minds.
Variety is the key
Wish to add a fun twist to the otherwise serious promotions? Consider combo models like bottle opener keychains that bring together the double goodness of a bottle opener and a keychain all at once. These make great milestone handouts and contest prizes. Your message and logo imprinted on these keychains will get a lot of attention.
Carabiner keychains is another popular choice to consider. Everyone will love the hands free convenience offered by these keychains. Great for anyone who loves an active life style, these trendy keychains that can be attached to backpack straps or purses will put your brand on a wider display – and your message get a fresh audience every time   your prospects get along with their daily errands.
Have you used keychains as your promotional items for your banks and financial institutions? Share your thoughts with us on our facebook page.