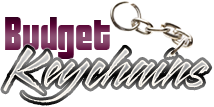 Custom Keychains – Memorable Gifts That Make Every Event Special
Posted by admin
Posted on October 25, 2018
If you thought a keychain may be a non-descript item that won't get much attention, you could be off track!  Keychains make wonderful keepsakes, highly effective promotional items and well retained party favors that will relive memorable moments.
Keychains enjoy immense popularity
We often don't realize how frequently we use keychains in our daily lives to keep the multiple sets of keys safe and easy to locate. A trendy and personalized keychains will make the plain looking keys look appealing as well. The incredible popularity of the hobby of collecting keys (Copoclephily) proves how influential keychains can be!
Keychains as fashion accents
Keychains are no longer plain and boring as these are available in various interesting models like novelty keychains that will make great fashion trends everyone will love to flaunt. A trendy branded keychain will make a great way to express your personal style. No matter whether you choose to hang it on bags or purses, these trend setters will easily make heads turn.
Different Types of Keyrings
Keychains are offered in a range of interesting models including classic and novelty keychains apart from combo items that feature bottle openers, flashlights or multi tools. The more the use of custom keychains the more will be your brand exposure. Offered in various interesting models and colors, keychains make delightful reminders of holidays and travel as well. Light weight and compact, custom keychains make hugely popular gifts choice during corporate events, weddings and parties. The low cost advantage will make custom keychains a great choice during tradeshows and mailer campaigns as well.
Metal and leather keychains are the most popular models though plastic and acrylic keychains also enjoy a mass following because of their low cost advantage. These can be customized with cartoon figures, artwork, message or tagline to make them interactive and interesting.
If you are looking for merchandise targeted towards the younger generation, choose oversized plush toy keyrings which can be hung from the zippers of backpacks.  Plush animal keychains also make perfect stocking stuffers and holiday gifts, which will be well received by every genre of audience.
Combo keychains that bring together various additional features like flashlights or tape measures is another hot choice to consider. Every time your recipients use it as keyfobs or utility items, your brand and message will get a lot of attention.
Novelty keychains will grab easy attention as these are offered  in various interesting shapes   that range from animals, birds, automobiles and sports goods among others. Choose a model that complements your business line to grab easy attention.
Did you find this post interesting? Be the first to share and spread the word.