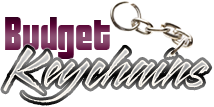 What Makes Personalized Keychains Brilliant Holiday Party Favors
Posted by admin
Posted on October 24, 2018
Custom key chains enjoy a timeless charm in gift circuits because firstly these are popular and secondly keychains are available in a range of interesting patterns that will steal the hearts of every genre of audience. Holiday season is right here and it is time for most people to scout for the best gifts for their family and friends to show how much they care. Be it birthday parties, weddings, community events or Christmas events, custom keychains will make a great addition to the gift bags.
Keychains are budget friendly and easy to distribute, which means that you can have a holiday gift for everyone in your list without leaving a hole in your pockets. Most keychains come in their own gift box, which further enhances its appeal as holiday gifts and party favors.
Here are some events where custom keychains can be used as gifts
Weddings
Imprinted keychains win hands down as wedding favors as it is popular, trendy and above all easy to distribute and carry around. Personalize these with your wedding greetings, artwork or motifs to make it truly personal. Choose from a range of colors and models including keychains shaped like guitars or horses to complement the theme or hobbies of the couple.
Your wedding guests will have a cute gift to carry home that will remain a lasting token of your special day.  Every time your recipients use these custom keychains, they will be spreading your wedding tales to a newer audience. Make your special day the talk of the town with these custom gifts that are born crowd pleasers. You can make the most of your wedding gift budget by shopping in bulk as well.
Birthday parties
Birthdays are special milestones that everyone will love to celebrate. Your friends and family will feel proud to get a keepsake that sums up the family bonding time no matter how far away they are. Imprint your snapshot, taglines, greetings or infact anything that you think will impress your audience to turn these interesting keychains into a talking topic. You can buy from a range of colors or models to complement the occasion. Personalized keychains will brighten up everyone's day and will inspire them to rewind the fun moments they had at your birthday party.
Holiday events
Keychains make a great holiday gift during Christmas and New Year promotions because everytime your customers appreciate these gifts your goodwill will go up. Choose from a range of attractive models to complement the holiday fun and grow your popularity index.
Have you ever used keychains as personal gifts? Do share your experiences and reasons why you recommend keychains in our facebook page.