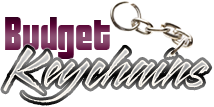 Custom Keychains Make A Delightful Gift For Easter Themed Promotions
Posted by admin
Posted on March 16, 2017
Easter Sunday, which celebrates Jesus Christ's resurrection after his crucifixion is a great time to plan community events and team building events and games like Easter egg hunts, which make a popular way for businesses to promote themselves. Churches can also get their message out to their laity and draw more followers into their fold by handing out thoughtful and functional gifts that complement the day of hope and resurrection. Here are some of the custom keychains that can be employed in your Easter themed promotions.
Cross Shape Keychains Holder: It makes a perfect gift for churches during religious awareness events for youth. It can be gifted during church prayer meetings, social events, Easter festivities and other festive gatherings. This cross shape key holder makes a great gifting choice during church fests or events such as Christmas or Easter. Most people may retain it as an inspiring token and would be proud to wear their beliefs on backpacks, bags or other qualified spaces. This value token offers long term visibility against investment. Be it as a religious symbol and prayer item or a token of hope and strength, the holy cross is one of the most revered symbols among Christians all over the world. By handing out these keyholders you will let your recipients carry this symbol and their keysets all at once wherever they go. Personalize it with biblical quotes, name or artwork to make your message stay close to their hearts. Available in a range of attractive colors, these budget friendly gifts will make excellent mass mailer gifts for churches and religious organizations.
Fish Bone Bottle Opener Keychains : The biblical fishbone that suggest about the stages between life and death will make another thoughtful gift for any Easter themed promotions. These fish bone bottle opener keychains will not just keep the keys safe but will also make a handy way to pop the tops during the Easter feasts for your recipients. Leave a personal touch by imprinting your name or logo on these budget friendly gifts that will enjoy a warm welcome and long retention among all genres of people.
Oval Valet Keychain Rings: These elegant metal keychains that resemble the Easter eggs in its shape is another way to send across your Easter message and to sneak in your business logo into the hands of your recipients. This key ring can be detached or reattached by twisting the key ring or through push/pull action metal split key ring. Designed to last long and to create countless impressions, these pretty keychains are hard to resist.
Browse our collection of custom keychains to pick up a model that matches your theme and budget and do join our conversation by posting your favorite Easter gift ideas in the comments section.