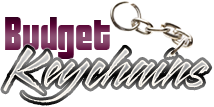 Product spotlight – Alligator Shape Bottle Opener Keychains
Posted by admin
Posted on March 14, 2017
Alligators, which are symbols of wild beauty and sheer power have always been an interesting animal to watch from a close quarters .Our limited edition alligator shape bottle opener keychains are as exciting and enigmatic as their real life counterparts and will never fail to stir up interest among the onlookers. A tribute to the crocodile hunter – Steve Irwin, these customized alligator shaped bottle opener keychains will make a perfect gift for all occasions. No matter whether you employ it for promoting your brand or alligator mascot, these keychains will easily chomp down the competition and help you reign in your business realm.
Available in a palette of brilliant colors, these alligator bottle opener keychains will make a perfect choice for store promotions, mailer campaigns, tradeshows and even as corporate gifts or raffle gifts. Personalize these with your brand and message and see how these logo items will make your brand part of the daily life of your recipients. Alligator shaped keychains will make a unique gift that people won't find anywhere else and it is this unique charm that makes it a great gift idea.
People love to hang out with a couple of bottles of beer and these personalized key chain bottle opener will make an attractive yet deceptively simple gift to impress your audience. Multi-functional Keyrings like bottle opener keychains enjoy a long retention and ensure a consistent brand display. Keychains have one of the lowest costs per impressions as these will continue to make priceless brand impressions for a very long time even after they have been handed out.
Alligator shaped keychains are well suited to promote marine parks, wild life awareness campaigns and nature clubs among others. Everyone will love to flaunt these exceptional masterpieces which will make great collectibles as well. You can attract more traffic by offering your customers something unique and to grow your own fan-base in your community. Unique gifts like bottle opener keychains will get talked about more often and enjoy word of mouth publicity unlike ordinary gift items. Thoughtful and functional gifts like bottleopener keychains will go a long way in creating personal relationships for business owners. Every time your recipients use these custom items, they will be reminded about your brand and message. We have another interesting model in the form of Alligator Shaped Bottle Opener With Carabiner Keychains too.
These keychains will make a great fund raising item as well thanks to its low cost advantage. No matter how you choose to use these custom items, the bottomline is that these customizable keychains will never fail to grab the attention of people around. Place your orders right away as the season for outdoor parties and popping the tops of the ale is not far away, which in turn makes these bottle opener keychains the best gifts to consider.