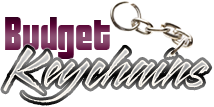 Custom Keychains – Keep Your Branding Always At Your Prospects Hands
Posted by admin
Posted on July 21, 2020
Custom keychains are one of the most enduring and useful promotional items around. Light weight and handy, keychains make effective marketing items to highlight your brand and get your message across.
Here are some tips to use custom keychains in your marketing mix.
Keychains play a crucial role in keeping the important keys of the users safe. So, people are conscious about their keychains and always keep an eye on it. So, think about the display your brand imprinted on it will get while  your audience gets a high value gift.
There cant be no two opinions about the popularity of Keychains because  people use these every day. However, the real issue you face is how you get people to use the keyring you give them. This is where customization comes in. Make your keychains stand out from the rest of the crop by making it unique by getting it imprinted with quotes, artwork, messages and more.  keychains make the stamp of your identity and will double up as reminders about the services that you offer for a long time.
Metal keychains
These elegant giveaways have a higher perceived value that make it a favorite choice  in custom gifting circuits. Metal keychains last longer and exude a superior feel with its durability and finish. Customize it to reflect the values of your organization. Your logo that is laser engraved on the keychains will get a lot of attention and long lasting appeal.
Nobody can have too many keychains. Maximize your promotional investment return with these highly useful giveaways that everyone will use right away. The best part is that keychains remain in plain view of your audience and will never be shoved away and forgotten about!
Plastic keychains
Planning a mailer campaign, a door to door publicity or looking for a budget friendly tradeshow swag? No matter what your business promotional needs are, custom plastic keychains will make a perfect choice. Lightweight and easy to ship to other locations or distribute in person, keychains will put you in a tremendous advantage when it comes to portability.
Your recipients will continue to use these keychains every day, thus putting your brand on display that could even initiate word of mouth publicity. A unique, customized keychain often becomes something of a conversation piece, which can attract new leads and newfound attention for your business.
Are you planning to use personalized keychains as your promotional items? Share your thoughts with us on our facebook page