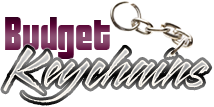 Custom Keychains – Handouts That Stand the Test of Time
Posted by admin
Posted on September 18, 2020
Marketers always strive to look for promotional gifts that ensure the maximum value for their  money. Novelty gifts that are cheap and cheerful may have an immediate impact which can  fade off quickly with time.
 If you are looking for long lasting brand impressions, you need to invest in custom products which have a longer usable life. Better retained gifts have better chances of making a strong bonding with the audience, which in turn will increase the value of your gift considerably with time.
A promotional product which belongs to this league of well retained gift is custom keychains. It can last a life time while also presenting a premium branding space during its shelf life. Available in a wide range of models including novelty keychains, metal keychains, plastic keychains and so much more, marketers can choose a model that matches with their promotional needs and budget.
The best way to brand a metal keychain is laser engraving. It will enhance the appearance of the keychains and make your message long lasting and more prominent. If you are looking for elegant corporate gifts for your classic audience and high value clients, metal keychains will make a great choice.
Leather keychains make yet another fabulous choice.  Leather is well known to go up in style with the passage of time. So, by handing out a custom leather keychain you have a visually appealing and stunning piece of brand reminder for your prospects. Choose from various trendy models, all of which will look even more striking with your logo and message on.
Acrylic keychains are light weight and sturdy, which makes it a perfect choice for mailer campaigns.  Designed to withstand the daily grinds with ease, these keychains are ridiculously cheap as well, which makes it a winner for mass events like tradeshows.

Looking for a model with a long active life? Choose combo models like bottle opener keychains that will ensure more value for your money and enjoy a high perceived value. Every time your recipients use it to open the bottles or carry the keychains, your brand imprinted on these will get a lot of attention and appreciation.
And at the end of the day if you want your brand associated with something cheerful and useful, custom keychains will indeed make a perfect choice. Browse our complete line of custom keychains and choose a model that will match your promo needs. Find it overwhelming? Our product experts are happy to assist you any time.