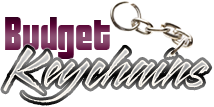 How to Choose the Perfect Business Keychains- A Guide
Posted by admin
Posted on May 10, 2023
Choosing the right keychain will become much easier by answering a few simple questions. Consider the brand values that you wish to reflect and the target market that you wish to reach out to. Keychains have obviously come a long way from being just functional items that will help you to stop worrying about misplacing keys again. Custom keychains have evolved to be potent marketing tools for businesses these days. So, you can easily shed some light on your brand's utility with custom keychains.
Lightweight, budget-friendly and easy to distribute to a wider audience, keychains are just right to pass out at events and trade shows. It is also great choices as gifts in holiday gift bags and employee welcome kits. Options are truly limitless when you have interesting and high utility handouts like keychains. No matter how you wish to use these logo items, custom keychains will easily create some buzz and showcase your brand in a practical way.
Choose the appropriate model
Keychains are available in  every shape, size, color and style. So you can choose a model that is ideal for your budget and promotional theme.
High visibility
In today's competitive business environment, branding is everything.  Though online ads are popular,  the low shelf life against an exorbitant price  may work against its favor. TV or press ads are easily forgotten about and your brand may not benefit from getting long term impressions. This is where everyday items like keychains come to the bigger picture. It will literally put your brand in plain sight of the audience at all times . Every time your recipients carry these trendy accessories, they will be promoting your brand without even being aware of it! 
The subtle and non intrusive branding is what makes custom keychains great giveaways. High pressure sales tactics don't work these days. People are looking for a creative element – something that is more subtle.
Reusable
Businesses that wish to adopt a sustainable promotion will find custom keytags a great choice as they won't end up in landfills easily. They enjoy a long shelf life and hold the credit of enjoying a high retention among the users. Most people wont even think of discarding keychains as long as they are in  perfect working condition. Did you know keychains also happen to be popular collectibles as well?
A branded  keychain  is a great way to get your business out there. People wander around everywhere with their keychains on hand . So every time they pop between meetings, head out to the shops, or use public transport, your brand visibility will get an incredible exposure.
Long lasting
Keychains are also a long-term investment as these quality products will stand the test of time unlike many other promotional products.
Budget friendly
Using custom keychains gives marketers a couple of cost-saving options as these logo- items are offered at prices starting only a few cents. Ordering in bulk will bring down the prices further down. The low cost benefit will make keychains a great choice for start- up companies and mass events like trade shows. So, if you think a modest budget on hand will be detrimental in your branding campaign, you could be in for a surprise with these crowd pleasing gifts like keychains.