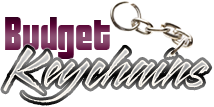 Celebrate National Family Reunion Month with custom keychains – Fun gifts that please everyone!
Posted by admin
Posted on March 4, 2019
Summer marks a time where the kids are out of school, the outdoor weather at its best and people are on holidays. Family reunion month that falls on July 1st is another solid reason that makes summer fun exciting. Celebrate the age-old sacred custom of the annual family gathering where family members who live and work many miles apart meet, exchange pleasantries and enjoy a day of fun and revelry.
Planning a family reunion is easier said than done as it involves a rather long checklist of getting all the members invited well before time, suggest dates and venue for a family gathering and above all plan all those games, stories and recipes that have been passed down the generations.  The biggest attraction of any family reunion is undeniably the party favors that make memories and send home the members with a token of the great day they had together.
If you are blessed to have a large family with so many members in all possible age groups, choosing a gift that appeal to them all may be a hard task. This is what makes custom keychains a perfect choice because not many people can resist these crowd pleasing gifts that are here to stay forever.
Personalized  Keychains are fun and are available in a range of models and shapes that make it easy for you to choose a model that matches your theme and budget. Easy to customize, keychains can be imprinted with the date, tagline and artwork of the event that make a great gift or keepsakes. Offered at extremely low prices when ordered in bulk, keychains will make sure that nobody will forget the reunion day. Everyone in the family will find this logo gift useful while remembering the great time they had at the reunion. Keychains are needed at car, home, office or on the move. Just imagine the exposure your family event will get among other people as well.
Here are some of the interesting models that can be considered
Bottle opener keychains : Nothing says summer than popping the top of a chilled beer or champagne. So, can there be a better handout for your reunion than custom bottle opener keychains afterall?  Everyone will find the fun behind this gift choice and will retain it for a long time to come. The best part is that these logo items will get across your family reunion message to a wider party circle much to your delight.
Metal keychains: If you are looking for something classic, look no further than these finely crafted metal keychains that will put your message on a wide display wherever your family members go. No matter whether they use it as daily use items or retain as keepsakes, the memories will live on for a long time.
Make this year's reunion especially fun and memorable by buying these popular and budget friendly customized products that the entire family is sure to enjoy.
Share and Enjoy