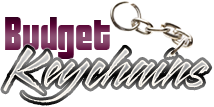 Build Up A Brand Buzz With Custom Bottle Opener Keychains
Posted by admin
Posted on March 5, 2019
Some handouts like keychains have a wider appeal than they may seem to have. Bottle opener key chains make a perfect example of that. Appealing to every genre of audience especially the partying community and the youth, these promotional keychains will build up a brand buzz in no time. Keychains are a common enough promotional item alright but these hold more advertising power that you can probably think of.
If you are planning a summer themed outdoor event, custom bottle opener keychains will make a cool choice. Portable and easy to store, these keychains are designed to bear the daily grinds and holiday season alike. No matter whether your clients use it to safely carry the keys or to pop the top of the bottles, your brand imprint will always remain in plain view of the world outside. Keychains never remain hidden or shoved into the closets but occupy the most strategic spots like work desks or better still- the finger tips of the users.
Keychains offer a lot of design possibilities as well. Offered in various interesting shapes and colors, these can be matched with your theme easily. By choosing keychains that are unusually shaped like these bicycle-shaped bottle opener keychains you can make sure that your recipients will retain it  longer and use it more often to make their party mates envious.  There are even bottle opener keychains with other features like flashlights, which will further enhance its functional features.
Well designed custom keychains will allow the customers to identify themselves and to show their unique identity. Carrying keychains that not many other people may have in their possessions will make them feel great. Distinctive promotional merchandise will get a lot of attention during events like tradeshows. In a market flooded with tons of promotional stuff, marketers can make their presence felt only by handing out gifts that enjoy distinction.  Jumbo size bottle opener keychains will pop even the sturdiest bottle tops with ease and will display your brand big and bold over the marketing clutter.
The only difference between an ordinary gift and a swag that truly impresses the audience is the customization features that make them interesting to the customers. Apart from leaving a piece of their brand identity, marketers are also giving the users a unique handout that not many people may have.
Have a better way to use bottle opener keychains in promotional events? Do share your ideas with us at our facebook page.
Share and Enjoy